Christina Soto van der Plas
Second Project Fellow in Residence, Winter 2019
Christina's Stats:
Department: Hispanic Studies
Rank: Assistant Professor
Years at UCR: 2 years
Favorite thing: Sitting on a bench, painting the beautiful and chaotic scenery of the Port of Los Angeles at San Pedro.
Top three texts to take to a desert island:
TOWARD THE END of his life George Orwell wrote, "By the age of 50, everyone has the face he deserves." The same is true of societies and their universities. By the time a society reaches its prime, it has the university it deserves. We have arrived there now in Canada, in the middle age of […]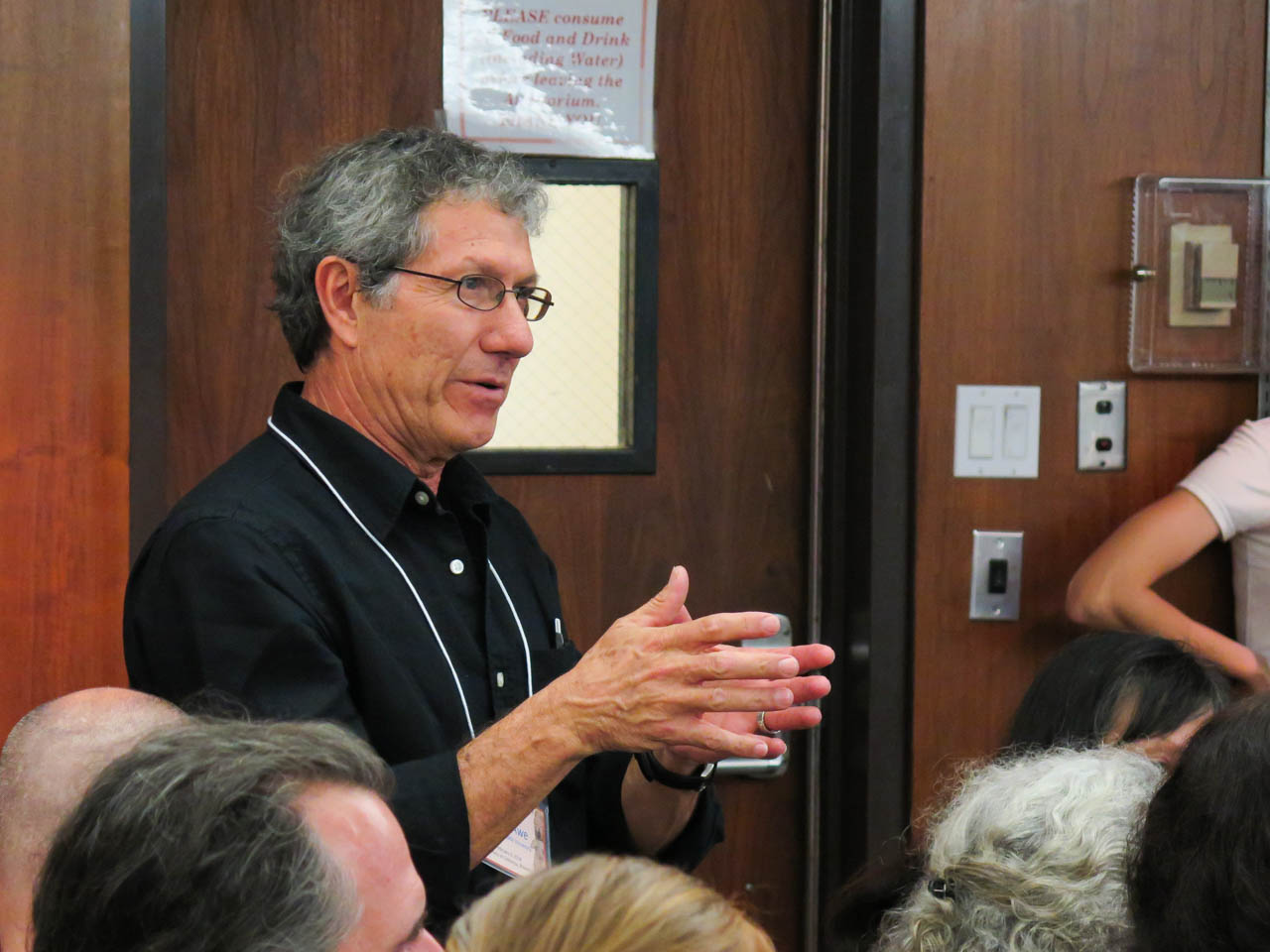 If you've ever wondered what it means to be human, what our purpose is in the world, and why things happen the way they do, you're not alone. That's the mission of the Center for Ideas and Society at the University of California, […]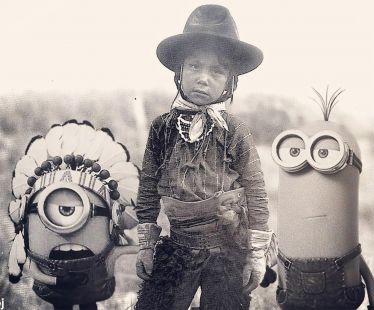 An unprecedented four-day symposium hosted by the University of California, Riverside will spotlight Native American artists whose work explores aspects of the contemporary Native American experience.
Held Nov. 1-4, "Neo Native: Toward New Mythologies" further brings to life the Sam and Alfreda Maloof Foundation for Arts and Crafts' 40-work […]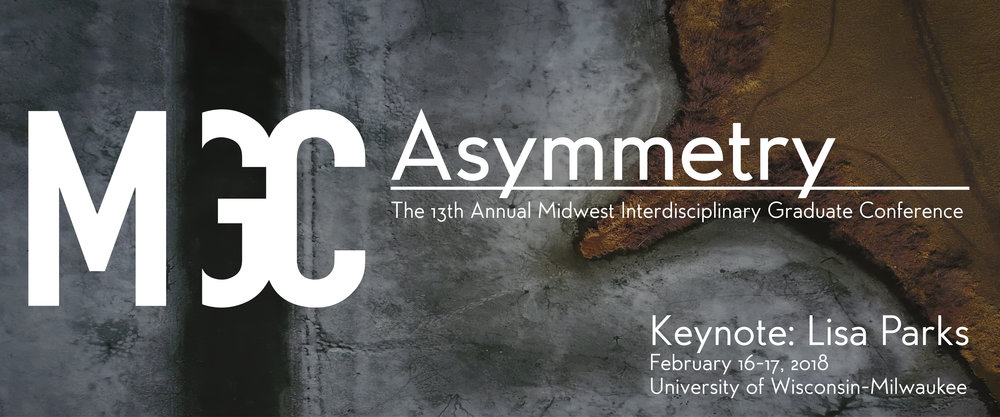 The Midwest Interdisciplinary Graduate Conference (MIGC) is an annual event held at the University of Wisconsin – Milwaukee that supports the sharing and collaboration of national and international graduate student research across disciplines.
Urban development. Access to information technologies. Voting districts. Drone warfare. The asymmetrical identifies a lack of equivalence […]
On Tuesday, Oct. 17, UCR's Center for Ideas and Society-sponsored research group Migration and Conflict Across the Mediterranean kickstarted their year-long project of examining Mediterranean topics on religious conflict and toleration and migration through the arts and exile.

Organized by three UC Riverside professors — Professor of […]
The ability to speak two languages is considered a coveted social and professional advantage in an increasingly globalized society. Less frequently discussed, however, are the cognitive benefits that bilingualism offers to speakers.

According to the University of California, Riverside's Judith Kroll, distinguished professor of psychology and […]
Mellon Advancing Intercultural Studies speaker and former UC Riverside Professor, Jonathan Walton, was one of the thirty-one professors arrested on Thursday at the DACA protest in Harvard Square.
Reverend Jonathan L. Walton was arrested at a protest against the repeal of the Deferred Action for Childhood […]
Center for Ideas & Society affiliate, Daisy Vargas, is one of the six Ph.D. candidates in the Department of History who have won prestigious fellowships and grants totaling more than $200,000 this year. Daisy has worked on several projects at the Center including Religions in Diaspora and Global Affairs (RIDAGA) and Articul@s Autonm@s.
In a few short weeks, the University of California, Riverside will graduate its first cohort of students awarded the Mellon Mays Undergraduate Fellowship (MMUF). UC Riverside was awarded a $500,000 grant in 2014 by The Andrew W. Mellon Foundation to support the MMUF program on campus. The purpose of […]
It was the moment that the sociologist from University of Amsterdam Olga Sezneva announced "I will be a talking artifact" while striking a pose in the Allard Pierson Museum in Amsterdam that I knew our collaboration would work and that […]

The award-winning film "Daughters of the Dust" will kick off a free summer film series at the University of California, Riverside May 12-13.

The series, "Film for Thought," is part of the Center for Ideas and Society's Mellon Advancing Intercultural Studies project. This two-year project will investigate issues surrounding economic […]
Three Scholars, all associated with the Center for Ideas & Society, win Fulbright Grants.

April 24, 2017: Fellowships will support research on women in French architecture, conservation-resource rights tensions in South Africa, and the state of religiosity in India.

Heidi Brevik-Zender will hold the 2017-18 visiting professorship […]
AN INTERVIEW WITH SUSAN OSSMAN #MMTW
Excerpt from an interview with Susan Ossman, Artistic Director of the Moving Matters Traveling Workshop, by Allegra Laboratory:
Helen: What is the Moving Matters Traveling Workshop?

Susan: The MMTW is a collective of artists and scholars who develop art together based on their shared experience of living in […]
Heidi Brevik-Zender (Associate Professor of French and Comparative Literature) has been selected for a 2017-18 Fulbright US Scholar Award.  She will hold the Fulbright-Scotland Visiting Professorship at University of Aberdeen, where she will be working on a book-length research project on women, architecture, and the built environment in France in the 19th […]
The Critical Studies Collective, a UC faculty and graduate student research initiative, received a substantial UCOP award to collaborate across five UCs to develop curricula, symposia, and a website, all devoted to Critical Refugee Studies. UCR's Lan Duong (Media and Cultural Studies), founding member and co-organizer of the collective, hosted theTowards a Critical Refugee Studies Symposium with […]
Ajay Verghese, an Assistant Professor of Political Science and current Fellow at the Center for Ideas and Society at UC Riverside, has received a Fulbright-Nehru Academic and Professional Excellence Award to fund nine months of research in India. Dr. Verghese will be studying how globalization and modernization are impacting religious communities and identity in contemporary […]
Plan to attend the second annual Digital Humanities Infrastructure Symposium, February 23-24! The digital humanities represent the cutting edge of humanities research and instruction, but they also represent a fundamental shift in the paradigm of humanities, from the model of the lone scholar to that of the interconnected team; and from the model of the […]
UCR Today article by Mojgan Sherkat on this year's Emory Elliott Book Award winner, Professor Anthea Kraut
"It is truly an honor to be recognized in this way by my own colleagues at UCR," Kraut said. "I'm also very fortunate in that I got to benefit from Emory's mentorship while he was still with us, and […]
Conrad Rudolph, winner of the 2015 Emory Elliott Award, has received the 2015-16 CHASS Distinguished Research Lecturer Award.
"Dr. Rudolph is an art historian whose research focuses on the art of Medieval Europe, with special attention to the role of visual expression in the articulation of intellectual and theological concepts, and their dissemination into the […]
UCR's Rickerby Hinds has been nominated for a NAACP Theatre Award for Best Director on his play "Dreamscape."
Dreamscape", a riveting race-related, hip-hop production depicting the death of a 19-year-old young lady killed by a local police department and examined by a dispassionate County Coroner leads in Local nominations with six – Best Choreographer, Best Director, […]
Jared Katz (UCR Anthropology PhD candidate) developed the Maya Music Project to help engage and educate summer school students in archaeology and ancient Mayan culture. The project was funded by the Center for Ideas and Society and the UC Public Scholars Program, a collaborate grant designed to support & develop community internships. […]
May 6-7 event is open to the community and concludes a two-year research project funded by the Andrew W. Mellon Foundation
By Bettye Miller on April 27, 2016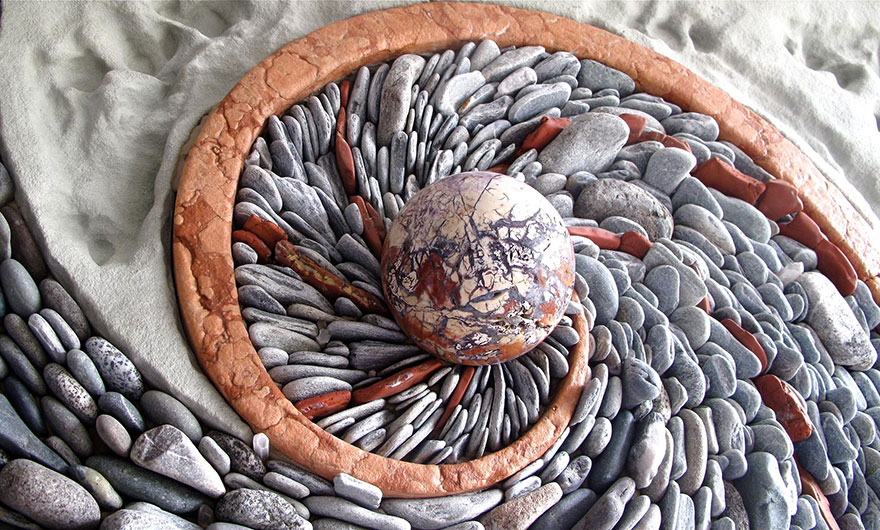 The Mellon Advancing Intercultural Studies Conference May 6-7 will examine issues and […]
Conference coming to UC Riverside, set for April 8-10
By Mojgan Sherkat on March 22, 2016
The original play will be presented at the Barbara and Art Culver Center of the Arts on Feb. 16
By Mojgan Sherkat on February 12, 2016
[…]
Anthropology News article by Carrie Ida Edinger on the Moving Matters Traveling Workshop.
By Larry Gordon, LA Times
In an effort to promote scholarship in the humanities, the Huntington Library will subsidize the hiring of two professors at UC Riverside and host them as researchers for two years.

Plans being announced Wednesday describe the program as a way to help support the study of humanities at a time when some […]
Our 2014-15 Visiting Fellow, Marco Angella, has received a two-year Post-Doctoral Fellowship from the University of Pretoria for 2015-2017.
Congratulations to UCR's Jose Medrano, Hispanic Studies, for being one of six students selected for the Humanists@Work graduate student advisory committee!
Humanists@Work is a UC-wide initiative geared towards UC Humanities and humanistic Social Science MAs and PhDs interested in careers outside/alongside the academy. Learn more