Being Human Initiative
The Being Human Initiative serves as an incubator for innovative thinking between the disciplines and colleges at UC Riverside.
–
With the humanities at its center, it tackles "big questions" about the human condition in times of altered pandemic realities, climate change, rising nationalisms, and shifting academics. It promotes experimental research formats, cosmopolitanism and global education, and the power of dialogue across and outside of disciplinary thinking.


—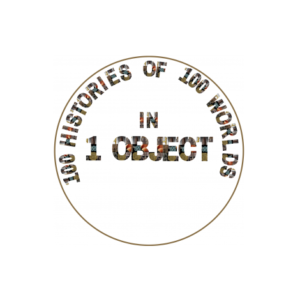 Big Questions! Cross-Disciplinary Conversations
In a series of new cross-disciplinary conversations, UCR faculty explore controversial topics and pressing contemporary issues together. The format provides an experimental platform of dialogue for scholars from all disciplines and schools at UCR.
Post-Pandemic Futures: Ways Forward
The pandemic provides a unique chance to revisit our past and rethink our visions for the future. This sequence of events is dedicated to the current paradigm shifts that affect our lives, our work, and the education of our students. In lectures and roundtables, possible ways out of the current crises and the role the Arts and Humanities can play in shaping our futures – at UCR and beyond – will be discussed.
Cosmopolitanism and Global Education
The Being Human Initiative is excited to be launching a new Guest Scholar program, funded by the VPIA's office in its inaugural year 2023. We will host an international scholar who conducts a student workshop and gives a public lecture, inspired by ideas of Cosmopolitanism and Global Citizenship.
Being Human is also fundraising for graduate student travel grants, of which two will be awarded this year.
Desert Spotlight
Future Projects
Dear colleagues and friends of the CIS, I hope you have all had a good start into the new academic year! My CIS letter today comes from Germany, where I am in residency at the Institute for Advanced Study in Hamburg (HIAS) until June 2023. It is a trip down memory lane for me. My mother and her family are from Hamburg, and as a child I spent many summers here and on the beaches of the nearby North Sea. I thought I'd share some impressions from where I am with you. The "Free and Hanseatic City of Hamburg" is the second largest city in Germany with almost 2 million people. It is a wealthy town with a long history as the main trading hub of the "Hanse," a powerful alliance of harbor towns that dominated the foreign trade in the North of Germany from the 12th [...]
Dear colleagues and friends, At last, summer is around the corner – after what felt like an unusually long and demanding academic year. We did get a lot done at the Center for Ideas and Society, with the revamping of our internal structure, two new event streams designed by Dylan and me with Katharine's input, and a variety of activities on zoom and in person, most notably perhaps our two impromptu zoom events at the outbreak of the war in Ukraine, attended by a lot of you. We were also dealing with an unexpected event at the beginning of spring quarter: the abrupt loss of our home in College Building South, which gave us a big headache Luckily, we now have a new temporary home on the top floor of College Building North, right next door. Please come and join us there for in-person events, starting in [...]
For more information or to propose a project/event/collaboration, contact Jeanette Kohl.