Being Human Initiative
The Being Human Initiative serves as an incubator for innovative thinking between the disciplines and colleges at UC Riverside.
–
With the humanities at its center, it tackles "big questions" about the human condition in times of altered pandemic realities, climate change, rising nationalisms, and shifting academics. It promotes experimental research formats, cosmopolitanism and global education, and the power of dialogue across and outside of disciplinary thinking.


—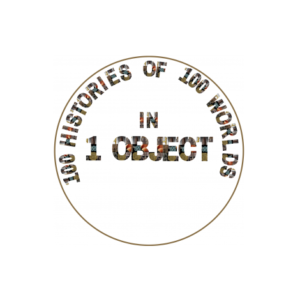 Big Questions! Cross-Disciplinary Conversations
In a series of new cross-disciplinary conversations, UCR faculty explore controversial topics and pressing contemporary issues together. The format provides an experimental platform of dialogue for scholars from all disciplines and schools at UCR.
Virtual Event on January 13, 2022 @ 12:00pm 
Unsettled by the thought that "we're all getting Covid" (NY Times, Dec. 23, 2021)? Exhausted from the past two years? Asking yourself when this pandemic will finally be over and what the "new normal" will look like?
Join us at the Center for Ideas and Society for a conversation with David Lo, Senior Associate Dean for Research and Distinguished Professor for Biomedical Sciences at UCR's School of Medicine, on the future of Covid-19, Omicron, and our life with the virus. This event is a follow up to our Oct 20, 2020 event "Covid-19 Vaccines and the Future of "Normal Life".
Webinar moderated by Jeanette Kohl, co-director, Center for Ideas and Society.
Speaker Bio: David D. Lo, M.D., Ph.D., is the senior associate dean for research at the University of California, Riverside School of Medicine and a distinguished professor in the Division of Biomedical Sciences. Prior to joining UCR in 2006, Lo had worked at the La Jolla Institute for Immunology, the Scripps Research Institute, and the biotech company Digital Gene Technologies. Lo is Director of the BREATHE center (Bridging Regional Ecology, Aerosolized Toxins, and Health Effects; breathe.ucr.edu), and Director of the NIH-supported U54 Center for Health Disparities Research (healthdisparities.ucr.edu). He is a fellow of the American Association for the Advancement of Sciences and a recipient of the Grand Challenges in Global Health award from the Bill and Melinda Gates Foundation.
Hybrid Event March 7, 2022 @ 2:00 PM
The Covid-19 pandemic is confronting us with death – publicly, constantly, and on a scale previously unknown. The images of patients connected to ventilators, the frightening numbers of victims, the stories of lonely deaths in the ICUs of hospitals stretched to the limit: they are everywhere. It is one of the paradoxes of this pandemic that individual deaths from Covid-19 mostly happen in painful isolation, while death and dying have gained an almost morbid public presence. This roundtable asks what happens in the moments leading up to clinical death. It brings together two critical care physicians and a philosopher who discuss their experiences with death and their research on near-death reports. How do physicians experience the time preceding clinical death? What do they do to ease the transition – for those dying, and for those left behind? What happens in the dying body and brain, physiologically and from the point of view of philosophy? And why do the narratives of near-death experiences often show such striking parallels?
Panelists:
John Martin Fischer received his BA in philosophy from Stanford University, and his PhD from Cornell. He has published widely on free will, moral responsibility, and the ethical and metaphysical issues surrounding death. He was the director of the 5.2 million dollar Immortality Project (funded by the John Templeton foundation) from 2012 to 2015, and he is currently Distinguished Professor of Philosophy at UCR and University Professor in the University of California.
William Stigall, MD, graduated with a BBA in Business Honors from UT-Austin and a MD from UT-Southwestern in Dallas. He is a practicing pediatric intensivist in both pediatric cardiac and general pediatric ICUs at Cook Children's Medical Center in Fort Worth, TX. He is also a practicing and teaching bioethicist, who holds a master's degree in Philosophy from the University of Dallas (with a focus on classical philosophers) and has taught Bioethics at UD for a decade.
Brigham C. Willis, MD, MEd, graduated from UCSF School of Medicine, completed his residency at Children's Hospital and Research Center at Oakland, and finished his training in a fellowship in pediatric critical care medicine at Children's Hospital Los Angeles. He is currently Senior Associate Dean of Medical Education at UCR's School of Medicine. He also holds a master's degree in Higher Education from Arizona State University. Brigham's many areas of interest include pulmonary cell biology and physiology, cardiac physiology, and medical education.
Moderated by Jeanette Kohl, co-director, Center for Ideas and Society
Co-sponsored by the UCR School of Medicine.
Coming soon! Roundtable with Reza Aslan, Kelechi Kalu and others, Feb. 2022
Post-Pandemic Futures: Ways Forward
The pandemic provides a unique chance to revisit our past and rethink our visions for the future. This sequence of events is dedicated to the current paradigm shifts that affect our lives, our work, and the education of our students. In lectures and roundtables, possible ways out of the current crises and the role the Arts and Humanities can play in shaping our futures – at UCR and beyond – will be discussed.
Among the various crises facing the humanities, the most serious of all is the erosion of a shared public sense that humanists make an authoritative contribution to knowledge. On the one hand, the tendency to associate objectivity with the kind of knowledge, explanation, and justification characteristic of the natural sciences leads many to conclude that the humanities ('human sciences') are not a form of knowledge at all. On the other hand, we humanities often reduce our knowledge claims to struggles for control of the social agenda, or to question-begging forms of bias-spotting. My talk will discuss ways in which knowledge claims of all kinds must account for the human standpoint. I will further propose that the humanities determine a domain of objectivity which can be properly understood as a reckoning with loss.
Hybrid Event
March 8 at 5:00pm
CHASS INTS 1113 OR online via Zoom
Speaker
Paul Kottman, The New School for Social Research, New York, Co-Director of the Institute for Philosophy and the New Humanities
Paul A. Kottman is Professor of Comparative Literature and Chair of Liberal Studies at The New School for Social Research, where he co-directs the Institute for Philosophy and the New Humanities. He is the author, most recently, of Love as Human Freedom (Stanford 2018), and the co-editor of the The Art of Hegel's Aesthetics (2019). He also edits the book series Square One: First Order Questions in the Humanities for Stanford University Press. He is currently at work on a co-authored book with Markus Gabriel on 'objectivity in the humanities.'
Co-sponsored by the UCR Department of Philosophy
Virtual event on April 20 @ 2:00pm
A roundtable discussion  as we transition "back" to opening venues for the arts on campus, in the professional world, and in arts education. What does it mean to return to working in-person after such a long period of being away? What have we gained? What have we lost? How do hybrid modalities present opportunities for theatre spaces, museums, music, art and dance spaces to rethink how we make, share and educate in the arts?
Panelists include:
Barbara Fuchs (MLA President, 2021 & Department of English and Spanish and Portuguese, UCLA)
Kim Yasuda (Department of UCSB)
Susan Ossman (Anthropology and Global Studies, UCR)
Patricia Cardoso (TFDP, UCR)
Donatella Galella (TFDP, UCR)
Kimberly Guerrero (TFDP and CWPA, UCR)
Rickerby Hinds (TFDP, UCR)
Stuart Krieger (TFDP and CWPA, UCR)
Bella Merlin (TFDP, UCR)
Root Park (TFDP, UCR)
Esther Banegas Gatica (CWPA, UCR)
Paige Goodman (CWPA, UCR)
Aaron Higareda (CWPA, UCR)
Karly Thomas (CWPA, UCR)
Moderated by Erith Jaffe-Berg (TFDP, UCR)
Sponsored by the Department of Theatre, Film and Digital Production, the Being Human project and the Arts and Humanities 2.0 initiative at the Center for Ideas and Society.  Funding is provided by the University of California Office of the President Multi-campus Research Programs and Initiative Funding.
Coming Soon! Roundtable organized by Michele Salzman (tbd)
Cosmopolitanism and Global Education
The Being Human Initiative is excited to be launching a new Guest Scholar program, funded by the VPIA's office in its inaugural year 2023. We will host an international scholar who conducts a student workshop and gives a public lecture, inspired by ideas of Cosmopolitanism and Global Citizenship.
Being Human is also fundraising for graduate student travel grants, of which two will be awarded this year.
Coming 2022/23
Funded by the Office of the Vice Provost for International Affairs
International guest scholar conducts student workshop, public lecture guided by ideas of Global Education
More information coming soon.
Future Projects
With our new office on UCR's Palm Desert campus, we are intensifying collaborations with the desert communities. A series of lectures on the desert environment and other activities in the making, so stay tuned!
Coming Soon! Collaboratively hosted event with the UCR Center for Health Disparities and Research and the Brain Game Center (tbd)
Grant funded projects on topics of Health, Art and Technology, Climate and Nature, and Digital Worlds. Work in progress for 2023-24.
Colleagues, it has been a privilege to serve as Co-Director of the Center this year. I have taken special joy in the numerous collaborations reflected in the collective work of the Decolonizing Humanism(?) programming stream, which I proudly initiated in Fall 2021. As the nationwide attacks against Critical Race Theory continue to saturate the politics and institutional culture of K-12 schooling, it has also been distressing to observe how overlapping and related forms of intellectual reaction and academic repression have crept into public university settings. Of course, such attacks, reactions, and repressive responses are neither new or surprising: in fact, their apparent spread and intensification is an indication that the creative, world-making labors of multiple communities of scholars and artists are indelibly reshaping humanities (and related) paradigms, archives, and epistemologies. I could go on, but would rather encourage you to click this link to check out some [...]
Dear colleagues and friends, At last, summer is around the corner – after what felt like an unusually long and demanding academic year. We did get a lot done at the Center for Ideas and Society, with the revamping of our internal structure, two new event streams designed by Dylan and me with Katharine's input, and a variety of activities on zoom and in person, most notably perhaps our two impromptu zoom events at the outbreak of the war in Ukraine, attended by a lot of you. We were also dealing with an unexpected event at the beginning of spring quarter: the abrupt loss of our home in College Building South, which gave us a big headache Luckily, we now have a new temporary home on the top floor of College Building North, right next door. Please come and join us there for in-person events, starting in [...]
For more information or to propose a project/event/collaboration, contact Jeanette Kohl.