Working groups and faculty-led projects
Approximately 11% of the world population is 60 years or older (United Nations, 2010), and more than 6% of these older adults have dementia (World Health Organization, 2012). As the proportion of older adults increases to 22% by 2050, so too will the personal, social, and economic costs related to their care. These burdens can be reduced by promoting physical, cognitive, and mental health in older adults and via early identification of and treatment for individuals at risk for dementia—goals that motivate much of the aging research currently conducted at UCR.
The Aging Research Working Group aims to advance interdisciplinary aging research at UCR by host a year-long series of monthly presentations by experts in (1) structures that are needed to grow successful initiatives (e.g., developing research and administrative cores, strategic planning, participant databases) and (2) areas of research that can address the specific needs of the diverse older adults in the Riverside area (e.g., independent living, caregiving, stress). Core group members include faculty from Psychology, Biomedical Sciences, and Physics and Astronomy.
Faculty Coordinators

Ilana Bennett – Psychology, co-Director of the UCR Aging Initiative
Marcus Kaul – Biomedical Sciences, co-Director of the UCR Aging Initiative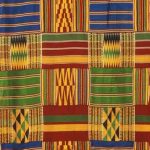 Since 2015, the Committee for African Studies has overseen the increasing awareness of Africa-related programming at UCR. Project events bring together the increasing number of faculty studying Africa to build community and to raise the profile of African Studies at UCR. The primary goal in 2020-2021 is to nurture an intellectual community among African Studies faculty and graduate students by hosting a brown-bag series and guest lecturers, convening of the Working Group of African Political Economy, and supporting the Inland Empire's Ultimate Doundounba Festival.
Committee Members
Ademide Adelusi-Adeluyi, Assistant Professor, History
Jody Benjamin, Assistant Professor, History
Kim Yi Dionne, Associate Professor, Political Science
Derick Fay, Associate Professor, Anthropology
Anthonia Kalu, Professor, Comparative Languages and Lit./Gender and Sexuality Studies
Kelechi Kalu, Professor, Political Science
Yolanda Moses, Professor, Anthropology
Worku Nida, Assistant Professor of Teaching, Anthropology
Makeda Parker, Lecturer, Dance
Jade Sasser, Associate Professor, Gender and Sexuality Studies
Jennifer Syvertsen, Assistant Professor, Anthropology
Learn more at africanstudies.ucr.edu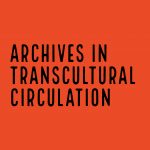 Comprised of faculty and graduate students with a wide variety of regional and period expertise in the humanities, this working group will host monthly workshops to explore a variety of disciplinary approaches to the archive. Beyond the rather specific bureaucratic documents that concern Archival Science, workshop participants will explore a variety of other approaches and perspectives in the humanities. When might the archive be thought of productively as a verb: "a general system of the formation and transformation of statement," as Foucault once put it? What are the metaphysics of the archive: that "repository of ultimate value" that seduces "by its appearance of the real"? What fundamental act of violence is the archive? "The archive is, in this case, a death sentence," writes Saidiya Hartman in her stunning work on nameless African girls murdered in Atlantic transit and only barely documented. Such documentation may be only "a tomb, a display of the violated body, an inventory of property, a medical treatise on gonorrhea, a few lines about a whore's life, an asterisk in the grand narrative of history."
Beyond the forms of knowledge and exclusion reproduced in the archive and archival practices, the working group is interested in thinking about the transcultural circuit of archives, a very understudied frontier in archival history. Indeed, there has been hesitancy "to focus on the bewildering variety of non-European historical phenomena in the archival sphere." Our proposed interdisciplinary CIS working group would place this "bewildering variety" in the center of our attention, bringing scholars of circulatory, "non-Western," subaltern, post-colonial, slave, trans, and Indigenous archives into critical conversation with more traditional historians of European archives.
References
Michael Foucault, The Archaeology of Knowledge, trans. A. M.Sheridan Smith (London: Routledge, 1969).
Nicholas B Dirks, "Annals of the Archive Ethnographic Notes on the Sources of History," in From the Margins: Historical Anthropology and Its Futures, ed. Brian Keith Axel (Durham, N.C.: Duke University Press, 2002), 48.
Saidiya Hartman, "Venus in Two Acts," Small Axe : A Journal of Criticism., no. 26 (2008): 2.
Schenk, Dietmar. 2018. "How to Distinguish between Manuscripts and Archival Records: A Study in Archival Theory," in eds. Alessandro Bausi, Christian Brockmann, Michael Friedrich, Sabine Kienitz. Studies in Manuscript Cultures 11. Boston; Berlin: De Gruyter.
Download the Call for Participants for more information
Faculty Coordinators:
Matthew King – Religious Studies
Randolph Head – History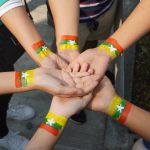 This faculty collective will investigate artistic and literary responses to authoritarian regimes in Southeast Asia. Recent news from Myanmar, the Philippines, and Thailand demonstrates how authoritarianism is prevalent in Southeast Asian politics. These range from Filipino president Rodrigo Duterte's lethal crackdowns on drugs and dissent, to violent repression of student protests by Thailand's governmentmilitary-monarchy triad, to the Singaporean state's technocratic calibrated coercion of social life, to the February 2021 military coup and current conflicts in Myanmar. In the past decade, studies of Southeast Asian authoritarianism come out of political science and focus on the activities of state agents, civil society, and NGOs (Slater 2010; Morgenbesser 2020; Weiss 2020). Two exceptions are collections on Southeast Asian film (Khoo, Barker, and Ainslie 2020) and theater/performance (Tan and Rajendran 2020). Our group addresses this gap by discussing new and emerging Southeast Asian art, music, visual media, and literature that critique authoritarianism and enable activism but have not yet received substantial critical attention.
Group members' research expertise offer interdisciplinary perspectives for discussing Southeast Asian artistic production, political critique, and activism going beyond conventional area studies approaches that often valorize the social sciences. Online talks and presentations by guest speakers hosted throughout the year will be open to UCR faculty and students and members of the public. Research developed in this working group will become scholarly publications or educational materials accessible to the public.
Faculty Coordinators
Weihsin Gui – English
Deborah Wong – Music
Sarita See – Media and Cultural Studies
Tamara Ho – Gender & Sexuality Studies
Emily Hue – Ethnic Studies
This project is affiliated with the UCR Southeast Asia: Ritual, Text and Performance program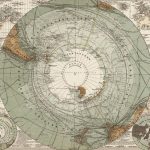 Over the past decade the Global 19th Century Workshop has achieved international standing for collaborative, interdisciplinary research on all aspects of the material, cultural, intellectual, and scientific intersections of practices and formations of knowledge in the long 19th century. Transgressing disciplinary and national boundaries while making connections to 21st century intellectual and political endeavors, we revitalize humanistic studies through conversation and publication, strengthening UCR's international reputation in this area.
The 2022-23 working group will explore novel formats for sharing and revising path-breaking interdisciplinary research for publication. Turning inward to the UCR campus, the group will host three live roundtable events featuring UCR faculty and graduate students who study the nineteenth century; these cross-departmental collaborative events will bring scholars together to assess the state of the field, its new directions, and its importance for the future.
Addressing a collective need to reconnect following two years of Covid-19 isolation, the theme for 2022-2023 is "Coming Together: The Local in the Global." The project solicit the work of UCR-based scholars who approach this theme in interdisciplinary and unconventional ways, in particular through migration, human rights, race, sexuality, and emotion.
Faculty Coordinators
Heidi Brevik-Zender – French and Comparative Literature
Jonathan Eacott – History
Fatima Quraishi – Art History
Susan Zieger – English
There is a long tradition of research in medical science and, to an extent, medical humanities, on medical implants, where they are positioned as technologies that structure images and representations of the body. Research has been conducted on how medical technology can enforce socio-cultural and political control over bodies by scholars in the humanities. However, very little research has been done documenting personal, situated knowledge and experiences of implantees in either of these domains. Given this, medicalized models of the body take precedence in academic and popular writing on implants: they become the norm and ultimately structure the parameters, activities and codes of the implant and the body. This precendence produces models that are problematic, as they are embedded in normative paradigms of the body that determine who or what should be valued. In doing so, they perpetuate, among other things, ableism, misogyny and racism.
The Implanting the Archive Workshop, hosted by a transatlantic team, will address these issues, presenting first-person interviews with implantees alongside historical information about implants from medical archives. The project aims to expose the deeply engrained thinking about medical devices and processes, as well as offer counter humanist and medicalized models of the body with a more inclusive theory of bodily experience, through a post-humanist approach to the implant, looking specifically at the recipients of implants, positioning them, their stories and their experience with implants as primary and integral to both the implantation process as well as contemporary concepts of the body and its relationship to technology.
Faculty Coordinators
Ilya Brookwell (UCR, Media and Cultural Studies) is a media and cultural theorist, specializing in video gamers, live-streaming and digital communities. He is the Director of the Live-streaming and Virtual Reality Research Lab at UC Riverside.
Phaedra Shanbaum is a media and cultural theorist at the Center for Postdigital Cultures at Coventry University, studying the relationship between the body and technology in contemporary digital media art installations and performances.
Kevin Walker is reimagining cultural heritage through artistic research and practice at the Center for Postdigital Cultures, Coventry University.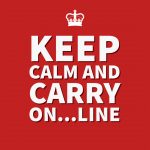 When the COVID-19 pandemic caused instructors to quickly pivot their teaching into the remote environment, the motto was akin to "just make it work." Now, as we approach a year of remote instruction, it is clear that faculty need to turn their attention toward developing excellence in online and hybridized education. Much research has been dedicated to discovering best practices in online teaching, but most of that work was conducted pre-COVID, when students chose whether or not to take their courses remotely. Is the advice presented in those articles still
relevant in entirely online or hybridized online environments? This working group addresses this question through a series of online-teaching-focused workshops for UCR faculty, with the aim of the workshops being to develop a method for assessing and evaluating excellence in online teaching at UCR.
The project will host a series of three workshops, each arranged around a key question. The first workshop, "What Works (in the Online Environment)?" will involve a presentation on known best practices in pre-pandemic online education. Discussion will include whether these principles still apply in current online education, rooted in instructor experiences. The second workshop will then be "How Do You Know It Works?" and will seek to address how to develop rubrics to assess the effective online teaching techniques generated in the workshop. Finally, the
third workshop, "How Do You Implement It?" will allow faculty to discuss how to incorporate these teaching techniques and rubrics to assess them into upcoming courses. Outcomes from this project include a publication on best practices in remote and hybridized instruction, based on UCR faculties' hands-on experience with teaching. Additional outcomes include the validation and publication of the rubrics developed to assess online teaching excellence. Ultimately, this project will take an initial step into building community around online teaching excellence.
Faculty Coordinators
Annie S. Ditta – Psychology
Catherine Lussier – Graduate School of Education
Annika Speer – Theatre, Film, and Digital Production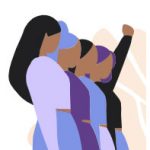 Critical Anti-Violence Research and Action (CARA)
 is a working group of faculty and graduate students at UC Riverside with a thematic foci of racialized gender violence, feminist carceral studies, decolonial feminist methodologies, and building bridges between scholarly research and community organizing. Established in Fall 2019, CARA emerged from a recognition of a critical mass of scholars at UCR whose research interrogates gendered violence critically , or through an analytic that interrogates the relationship between state-based and structural power and intimate forms of violence.
In 2020-21, the group will host "Making Space: Emerging Theories and Interventions in Critical Anti-Violence Research," a two-day workshop that will include faculty and graduate student presentations on interdisciplinary research exploring various forms of epistemic, social, and political resistance to structural gendered violence, as well as guided discussions on developing areas of research on
connections between gendered violence and statecraft, biopolitics, subject formation, and the carceral state. The presentations will be followed by a creative roundtable format to cultivate conversation between the participants to identify new connections across fields and new areas of interrogation. The purpose of the workshop is to illuminate emerging scholarship on transnational, national, and local anti-gendered violence scholarship and movement building that remain at the margins of anti-violence scholarship across fields.
Faculty Coordinators
Alisa Bierria (Ethnic Studies)
Keith Miyake (Ethnic Studies)
Andrea Smith (Ethnic Studies)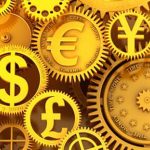 Ten Years Later: What Have We Learned? It has been a decade since the 2007‒2009 global financial crisis. The collapse of American investment bank Lehman Brothers sparked an economic downturn which was felt throughout the entire world, particularly across Europe. On the heels of the deepest economic crisis since the Great Depression and "secular stagnation," we are now seeing a backlash against globalization in the form of rising economic protectionism and political nationalism. Populist, anti-globalization, and anti-immigration parties in both Europe and the United States are riding a wave of voter frustration with the market-driven global economic architecture, and are calling for an end to trade and financial globalization, to international migration and to the very institutions that provided the legal and administrative foundations of the post-war order, such as the World Trade Organization. The crisis also broke a sense of trust, not just in financial institutions and the government that oversaw them, but in the very idea of experts and expertise. The past ten years have seen an open revolt against the intellectual elites and scientific experts. The dilemmas of and struggles over the governance and reform of this increasingly fragile, crisis-ridden order will define the social, economic and political terrain of the twenty-first century. Our goal is to bridge the collective expertise at the University of California, Riverside with that at other institutions to bear on these issues.
Faculty Coordinator: Jana Grittersova (Political Science)
More details at ucrpoliticaleconomy.ucr.edu
---
Building Research Excellence in Political Economy at UCR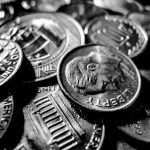 An outgrowth of the successful UCR Polical Economy Seminars, this project will develop collaborations among UCR students and faculty engaged in theoretically informed empirical research on political economy. Through a series of workshops, students and faculty will (1) present ongoing research in a formal context designed to elicit interdisciplinary feedback; (2) address common problems from specific disciplinary perspectives as a vehicle for developing interdisciplinary solutions to such problems, including collaborative research projects across departments; and (3) promote the development of excellence in independent graduate student research by providing a venue for feedback and exposure to world-class state of the art research in political economy.
Faculty Coordinator: Matthew Mahutga (Sociology)
The historical archive has long included representations of Indigenous women, which were often captured to support settler colonialism and empire-building and which were informed by various iterations of racist ideologies and capitalist motivations. However, such representative forms, including works of literary fiction, painting, photography, film, dance, and other forms of performance, can also be reconsidered today through what Native Hawaiian feminist scholar Maile Arvin calls a strategy of "regenerative refusals," which are "actions that seek to restore balance and life to indigenous communities that continue to live with the structures of settler colonialism." In addition, creative practitioners of the present and the past offer Indigenous perspectives by and of women that challenge colonial legacies and engender possibilities for new stories and new connections within and across communities.
The "Representing Indigeneity, Women, and Work" project will host a one-day symposium on representations by and of women from Indigenous communities in relation to work. The symposium seeks to center the diverse ways in which women have represented themselves, or been represented, engaging with work across time periods and places, while also interrogating the concept of "work" itself through non-western critical lenses including Native Feminisms frameworks. The symposium will ideally coincide with a companion exhibition of a series of photographic glass slides of Hawai'i taken during the late-19th and early-20th centuries, which center the invisibilized labor/responsibilities of women in Hawai'i during the years before and after the U.S.'s illegal annexation of the Hawaiian Islands in 1898.
Coordinators

Heidi Brevik-Zender -Associate Professor, Comparative Literature and Languages
Nicole Ku'uleinapuananiolikoawapuhimelemeleolani Furtado – English, PhD Student
Mack Gregg – English, PhD Candidate, English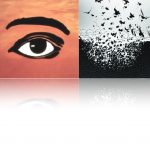 Re-Visioning Abolitionist Futures, funded by a 2020-21 UC Humanities Research Institute 'Engaging Humanities' grant, Re-Visioning Abolitionist Futures builds on and advances existing collaborations between abolitionist scholars across the UC system with Critical Resistance (CR), which is the leading grassroots prison industrial complex abolition organization. Abolition is a political vision and broad strategy to eliminate prisons and policing to create a society that provides genuine security for all people.
The project's intellectual agenda fosters cross-disciplinary humanities scholarship by convening scholar-activists from five UC campuses and organizers from CR to advance an abolitionist approach to ICE, (im)migrant detention and deportation, queer and trans community organizing, and the interpenetration of policing and the university (Boggs and Mitchell, et al., 2019). This project will innovatively transform and transmit the collective research and analysis of scholars, frontline abolitionist organizers, and formerly imprisoned intellectuals into an accessible filmic form and open-access platform in collaboration with CR.
Faculty Coordinator
Setsu Shigematsu (Media & Cultural Studies)
Co-PIs Latipa (Media & Cultural Studies), Eric Stanley (Gender and Women's Studies, Berkeley)
Funded by the UC Humanities Consortium, Summer "Pop-Up" awards support short-term collaborations between faculty from UCR and other UC campuses on a humanities-related topic of common interest over the course the summer.
2021 Projects:
Bodies and Infrastructures in Contemporary Japanese Fiction
Anne McNight, UCR, Comparative Literature & Languages (Convener)
Margherita Long, UCI, East Asian Studies
Daniel Cuong O'Neill, East Asian Languages and Cultures
Jon L. Pitt, UCI, Japanese Environmental Studies
Summer Pop-up + Humanistic Bioarchaeology
Sara K. Becker, UCR, Anthropology (Convener)
Elizabeth S. Berger, UCR, Anthropology
Beth Koontz Scaffidi, UC Merced, Anthropology and Heritage Studies
Christina Torres-Rouff, UC Merced, Anthropology and Heritage Studies
Conferences sponsored by the Center for Ideas and Society
Programs
–


Community Conversations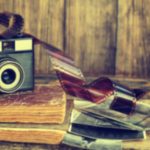 The popular Disciplines in Dialogue program pairs UCR faculty from different academic disciplines for a conversation on topics of interest to a public audience, primarily comprising Osher members and attendees at UCR Palm Desert Center events. The series reaches approximately 500 community members each year. The 2020-21 series will be hosted via Zoom webinar on Thursdays at 6 pm.
2021 Series: Pivotal Moment(s): "You should have been there!"
What recent or historical event or series of connected events would you claim has been crucially important and in what way? What moment or series of moments was world changing in ways well-known or overlooked? If you had a time machine and could travel anywhere in time, what moments would you not want to miss?
January 7: Pivotal Moments in Science Fiction:
Jonathan Alexander (English and Informatics and Associate Dean, Division of Undergraduate Education UC, Irvine)
Sherryl Vint (English and Media and Cultural Studies UCR)
February 4: Pivotal Moments in African Politics:
Ademide Adelusi-Adeluyi (History, UCR)
Kim Dionne (Political Science, UCR)
March 4: Pivotal Moments in Latin American Art:
Savannah Esquivel (Art History, UCR)
Aleca Le Blanc (Art History, UCR)
March 23: Pivotal Moments in Environmental History:
Philipp Lehmann (History, UCR)
Jade Sasser (Gender and Sexuality Studies, UCR)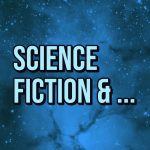 A free lecture series that explores what science fiction might teach us about real-world problems.
Sponsored by the Center for Ideas and Society, Speculative Fictions and Cultures of Science Program, Palm Desert Center, and the Osher Lifelong Learning Institute at UC Riverside.
Event List
Science Fiction & … Climate Crisis
April 6, 2021
Kim Stanley Robinson in conversation with Gerry Canavan, moderated by Sherryl Vint
Science Fiction & … Economic Crisis!
May 24, 2021
Malka Older in conversation with Hugh O'Connell, moderated by Sherryl Vint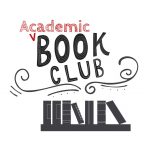 Academic Book Club awards cover the purchase of books for virtual groups of faculty and/or graduate students who agree to meet up online to discuss sections of the book at least 5 times over the coming quarter. Though we ask that at least half the participants be CHASS faculty and/or graduate students, conveners and other club members may be from any school or college at UCR.
Club leaders convene meetings via Zoom or other online meeting room services. Selected titles should have the potential to engage multiple perspectives, disciplines and methods in critical inquiry. Inclusive, cross-disciplinary groups are encouraged. At the end of the quarter, groups will be asked to provide feedback on their experiences.
Apply Now!

2021 Summer Book Clubs:
White Kids: Growing Up with Privilege in a Racially Divided America (Flip Tanedo, Kalina Michalska, Annika Speer, facilitators)
We Do This 'Til We Free Us: Abolitionist Organizing and Transforming Justice (Keith Miayke, facilitator)
We Do This 'Til We Free Us: Abolitionist Organizing and Transforming Justice (Dana Simmons, facilitator)
Python for Linguists (Covadonga Lamar Prieto, facilitator)
Song of Achilles (Annie Ditta, facilitator)
Under Representation (Nancy Carranza, facilitator
2020-21 Book Clubs:
Spring Quarter Titles
New Age of Empire: How Racism and Colonialism Still Rule the World (Kim Dionne, facilitator)
New Black Sociologists: Historical and Contemporary Perspectives (Victoria Reyes, facilitator)
Coddling of the American Mind (Annie Ditta, facilitator)
Winter Quarter Titles
Strange Order of Things: Life, Feeling and the Making of Cultures (Liz Davis, facilitator)
Subtle Art of Not Giving a F*** / My Own Words (Annie Ditta, facilitator)
Culturally Responsive Teaching (Annie Ditta, facilitator)
Localism and the Ancient Greek City (John Haberstroh, facilitator)
Ministry of Utmost Happiness (Ruhi Kahn, facilitator)
The Lonely Letters (Melissa Wilcox, facilitator)
Engaging Contradictions: Theory, Politics and Methods of Activist Scholarship (Grecia Perez and Thelma Patnett, facilitators)
The Problem with Everything (Flip Tanedo, facilitator)
Conflict is Not Abuse (Dana Simmons and Setsu Shigematsu, facilitators)
Fall Quarter Titles
Marking Time: Art in the Age of Incarceration / What's the Use / Ezili's Mirrors (Crystal Baik, facilitator)
The Alchemist / The Great Influenza (Annie Ditta, facilitator)
Pedagogy of the Oppressed (Annie Ditta, facilitator)
Dark Matter (Sneha George and Andy Smith, facilitators)
White Reconstruction: Domestic Warfare and the Logics of Genocide (Lawrence Lan and Grecia Perez, facilitators)
Research and Publication
Student Research