Working groups and faculty-led projects
The project will explore the concept of style, together with related concepts, by comparing the roles they have played across a wide range of disciplines, from the arts and humanities all the way to the sciences and mathematics. The concept of style has a long history, especially in the visual arts, literature, and music. Under the name of "reasoning style" it has also played a significant role in the history and philosophy of science, as well as in the history and philosophy of mathematics. In those areas too, interest in the concept has increased noticeably over the last few years, both nationally and internationally. What is shared across all these disciplines, despite obvious differences in subject matters, basic methods, and goals, is the sense of an existing plurality of styles, which differ from each other in terms of varying ways of seeing and shaping their respective objects. Understood as such, the concept of style is closely related to a number of other concepts, including: episteme, discourse, structure, paradigm, methodology, way of making sense, form of explanation, and kind of knowledge.
Faculty Coordinators
Erich Reck, Philosophy
Johannes Endres, Art History and Comparative Literature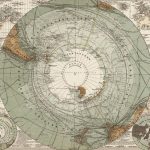 Over the past decade the Global 19th Century Workshop has achieved international standing for collaborative, interdisciplinary research on all aspects of the material, cultural, intellectual, and scientific intersections of practices and formations of knowledge in the long 19th century. Transgressing disciplinary and national boundaries while making connections to 21st century intellectual and political endeavors, we revitalize humanistic studies through conversation and publication, strengthening UCR's international reputation in this area.
The 2022-23 working group will explore novel formats for sharing and revising path-breaking interdisciplinary research for publication. Turning inward to the UCR campus, the group will host three live roundtable events featuring UCR faculty and graduate students who study the nineteenth century; these cross-departmental collaborative events will bring scholars together to assess the state of the field, its new directions, and its importance for the future.
Addressing a collective need to reconnect following two years of Covid-19 isolation, the theme for 2022-2023 is "Coming Together: The Local in the Global." The project solicit the work of UCR-based scholars who approach this theme in interdisciplinary and unconventional ways, in particular through migration, human rights, race, sexuality, and emotion.
Global 19th Century Workshop: "Global Circulations"
The UCR Global 19th Century Workshop's program, supported by CIS since 2015, will host an intensive works-in-progress day, to take place in Fall 2023, convening noted scholars and graduate students to share work related to "Global Circulations." This broad theme constellates work on the emergence of modern communication and transportation networks; the flows of capital, commodities, microbes, and species that they facilitated; the mass mobility of immigrants and other travelers; and the spread of ideas through vast new media apparatuses. A cohort of graduate students, "Global 19th-Century Graduate Student Fellows," will have the opportunity to present dissertation works in progress, and read and comment on pre-publication faculty research.
Faculty Coordinators
Heidi Brevik-Zender – French and Comparative Literature
Jonathan Eacott – History
Fatima Quraishi – Art History
Susan Zieger – English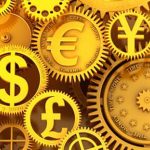 Ten Years Later: What Have We Learned? It has been a decade since the 2007‒2009 global financial crisis. The collapse of American investment bank Lehman Brothers sparked an economic downturn which was felt throughout the entire world, particularly across Europe. On the heels of the deepest economic crisis since the Great Depression and "secular stagnation," we are now seeing a backlash against globalization in the form of rising economic protectionism and political nationalism. Populist, anti-globalization, and anti-immigration parties in both Europe and the United States are riding a wave of voter frustration with the market-driven global economic architecture, and are calling for an end to trade and financial globalization, to international migration and to the very institutions that provided the legal and administrative foundations of the post-war order, such as the World Trade Organization. The crisis also broke a sense of trust, not just in financial institutions and the government that oversaw them, but in the very idea of experts and expertise. The past ten years have seen an open revolt against the intellectual elites and scientific experts. The dilemmas of and struggles over the governance and reform of this increasingly fragile, crisis-ridden order will define the social, economic and political terrain of the twenty-first century. Our goal is to bridge the collective expertise at the University of California, Riverside with that at other institutions to bear on these issues.
Faculty Coordinator: Jana Grittersova (Political Science)
More details at ucrpoliticaleconomy.ucr.edu
---
Building Research Excellence in Political Economy at UCR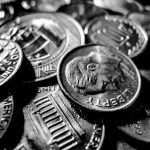 An outgrowth of the successful UCR Polical Economy Seminars, this project will develop collaborations among UCR students and faculty engaged in theoretically informed empirical research on political economy. Through a series of workshops, students and faculty will (1) present ongoing research in a formal context designed to elicit interdisciplinary feedback; (2) address common problems from specific disciplinary perspectives as a vehicle for developing interdisciplinary solutions to such problems, including collaborative research projects across departments; and (3) promote the development of excellence in independent graduate student research by providing a venue for feedback and exposure to world-class state of the art research in political economy.
Faculty Coordinator: Matthew Mahutga (Sociology)
Funded by the UC Humanities Consortium, Summer "Pop-Up" awards support short-term collaborations between faculty from UCR and other UC campuses on a humanities-related topic of common interest over the course the summer.
2021 Projects:
Bodies and Infrastructures in Contemporary Japanese Fiction
Anne McNight, UCR, Comparative Literature & Languages (Convener)
Margherita Long, UCI, East Asian Studies
Daniel Cuong O'Neill, East Asian Languages and Cultures
Jon L. Pitt, UCI, Japanese Environmental Studies
Summer Pop-up + Humanistic Bioarchaeology
Sara K. Becker, UCR, Anthropology (Convener)
Elizabeth S. Berger, UCR, Anthropology
Beth Koontz Scaffidi, UC Merced, Anthropology and Heritage Studies
Christina Torres-Rouff, UC Merced, Anthropology and Heritage Studies
Conferences sponsored by the Center for Ideas and Society
Spring 2024
This UCR conference will bring together a leading group of scholars studying dyes and related materials to shed light upon the vast and entangled networks that constituted a global world of colors. While this conference takes indigo as the primary case study, the goal of this conference is to engage with the transcultural histories of other prominent colorants that
circulated globally and appeared alongside textiles. The conference will be divided into three thematic sessions. The first, "Origins," focuses on labor, examining knowledge of cultivating dyes and textile materials as both an embodied and intellectual practice. The second, "Mobility," telescopes out to examine dyes in a global, connected world, charting the trajectories of materials and technologies across maritime and overland trade routes. Finally, the third theme, "Patterns of Use," considers vibrantly colored dyed fabrics as they enfolded bodies and draped over structures. The conference will conclude with a tour of the UCR Botanical Garden.
Faculty Coordinators:
Yong Cho (History of Art), Jody Benjamin (History), Savannah Esquivel (History of Art), Fatima Quraishi (History of Art)
Spring 2024
This interdisciplinary conference brings together studies of caste, which have historically been the remit of the social sciences, with discourses of the body, which are rooted in the arts and humanities, to think about the body as a site of caste violence and caste reproduction as well as a site of refuge and healing from caste oppression. While the connections between caste and the body are rooted in the origins of the caste system, there has been little scholarly overlap between disciplines that study caste and disciplines that study the body. This conference will address this gap by featuring scholars from Religious Studies, Anthropology, Ethnic Studies, History, and Dance Studies as well as caste-oppressed performers and activists from the US and India. Bridging the arts and humanities with the social sciences, it aims, in the short term, to introduce audiences to the problem of caste from multiple disciplinary points of view. In the long term, the goal is to spark other scholars in humanistic fields to consider the intersections of caste and the body in their work.
Faculty Coordinators:
Anusha Kedhar (Dance), Sammitha Sreevathsa (PhD Candidate, Dance)
Spring 2024
This symposium convenes an interdisciplinary research team of scholars (in education, gender and sexuality studies, Indigenous studies, performance studies, information studies, disability studies), community archivists, and independent oral historians to discuss community-grounded approaches to oral history with the UCR campus and broader public. Conceived by UCR's Memory & Resistance Laboratory (MEM-RES) in collaboration with Separated: An Oral History Project, this gathering will be the research team's first opportunity to share preliminary findings from an 8-month study that examines how practitioners across cultural contexts are engaging oral history in ways that challenge assumptions reproduced by professional bodies like the Oral History Association (OHA). This convening will seed a high-impact project: the development of a community-centered, location-sensitive toolkit that will serve as an alternative guide to OHA's generalizable "best practice" policies.
Faculty Coordinators:
Crystal Mun-hye Baik (Gender & Sexuality Studies)
Programs
–


Community Conversations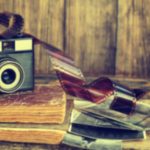 The popular Disciplines in Dialogue program pairs UCR faculty from different academic disciplines for a conversation on topics of interest to a public audience, primarily comprising Osher members and attendees at UCR Palm Desert Center events. The series reaches approximately 500 community members each year. The 2020-21 series will be hosted via Zoom webinar on Thursdays at 6 pm.
2021 Series: Pivotal Moment(s): "You should have been there!"
What recent or historical event or series of connected events would you claim has been crucially important and in what way? What moment or series of moments was world changing in ways well-known or overlooked? If you had a time machine and could travel anywhere in time, what moments would you not want to miss?
January 7: Pivotal Moments in Science Fiction:
Jonathan Alexander (English and Informatics and Associate Dean, Division of Undergraduate Education UC, Irvine)
Sherryl Vint (English and Media and Cultural Studies UCR)
February 4: Pivotal Moments in African Politics:
Ademide Adelusi-Adeluyi (History, UCR)
Kim Dionne (Political Science, UCR)
March 4: Pivotal Moments in Latin American Art:
Savannah Esquivel (Art History, UCR)
Aleca Le Blanc (Art History, UCR)
March 23: Pivotal Moments in Environmental History:
Philipp Lehmann (History, UCR)
Jade Sasser (Gender and Sexuality Studies, UCR)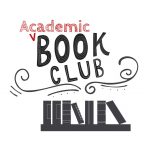 Academic Book Club awards cover the purchase of books for virtual groups of faculty and/or graduate students who agree to meet up online to discuss sections of the book at least 5 times over the coming quarter. Though we ask that at least half the participants be CHASS faculty and/or graduate students, conveners and other club members may be from any school or college at UCR.
Club leaders convene meetings via Zoom or other online meeting room services. Selected titles should have the potential to engage multiple perspectives, disciplines and methods in critical inquiry. Inclusive, cross-disciplinary groups are encouraged. At the end of the quarter, groups will be asked to provide feedback on their experiences.
Apply Now!

2021 Summer Book Clubs:
White Kids: Growing Up with Privilege in a Racially Divided America (Flip Tanedo, Kalina Michalska, Annika Speer, facilitators)
We Do This 'Til We Free Us: Abolitionist Organizing and Transforming Justice (Keith Miayke, facilitator)
We Do This 'Til We Free Us: Abolitionist Organizing and Transforming Justice (Dana Simmons, facilitator)
Python for Linguists (Covadonga Lamar Prieto, facilitator)
Song of Achilles (Annie Ditta, facilitator)
Under Representation (Nancy Carranza, facilitator
2020-21 Book Clubs:
Spring Quarter Titles
New Age of Empire: How Racism and Colonialism Still Rule the World (Kim Dionne, facilitator)
New Black Sociologists: Historical and Contemporary Perspectives (Victoria Reyes, facilitator)
Coddling of the American Mind (Annie Ditta, facilitator)
Winter Quarter Titles
Strange Order of Things: Life, Feeling and the Making of Cultures (Liz Davis, facilitator)
Subtle Art of Not Giving a F*** / My Own Words (Annie Ditta, facilitator)
Culturally Responsive Teaching (Annie Ditta, facilitator)
Localism and the Ancient Greek City (John Haberstroh, facilitator)
Ministry of Utmost Happiness (Ruhi Kahn, facilitator)
The Lonely Letters (Melissa Wilcox, facilitator)
Engaging Contradictions: Theory, Politics and Methods of Activist Scholarship (Grecia Perez and Thelma Patnett, facilitators)
The Problem with Everything (Flip Tanedo, facilitator)
Conflict is Not Abuse (Dana Simmons and Setsu Shigematsu, facilitators)
Fall Quarter Titles
Marking Time: Art in the Age of Incarceration / What's the Use / Ezili's Mirrors (Crystal Baik, facilitator)
The Alchemist / The Great Influenza (Annie Ditta, facilitator)
Pedagogy of the Oppressed (Annie Ditta, facilitator)
Dark Matter (Sneha George and Andy Smith, facilitators)
White Reconstruction: Domestic Warfare and the Logics of Genocide (Lawrence Lan and Grecia Perez, facilitators)
Research and Publication
Student Research