The Center fosters faculty-led projects that connect scholars and humanists across traditional academic departmental boundaries and disciplinary methods.
Click the + links below to learn more about current research groups.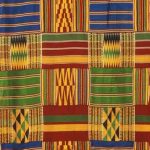 Since 2015, the Committee for African Studies has overseen the increasing awareness of Africa-related programming at UCR. Project events bring together the increasing number of faculty studying Africa to build community and to raise the profile of African Studies at UCR. The primary goal in 2019-2020 is to nurture an intellectual community among African Studies faculty and graduate students by hosting a brown-bag series and guest lecturers, convening of the Working Group of African Political Economy, and supporting the Inland Empire's Ultimate Doundounba Festival.
Committee Members
Ademide Adelusi-Adeluyi (Assistant Professor, History)
Jody Benjamin (Assistant Professor, History)
Kim Yi Dionne (Assistant Professor, Political Science)
Derick Fay (Associate Professor, Anthropology)
Jade Sasser (Associate Professor, Gender and Sexuality Studies)
Anthonia Kalu (Professor, Comparative Languages and Lit./Gender and Sexuality)
Yolanda Moses (Professor, Anthropology)
Worku Nida (Assistant Professor, Anthropology)
Makeda Parker (Lecturer, Dance / Theater, Film and Digital Production)
Patricia Smith-Hunt (Librarian and Subject Specialist for African and African-American Studies)
Jennifer Syvertsen (Assistant Professor, Anthropology)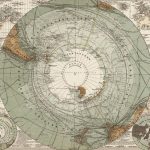 The Global 19th Century Workshop has, over the past decade, achieved international standing for collaborative, interdisciplinary research on all aspects of the material, cultural, intellectual, and scientific intersections of practices and formations of knowledge in the long 19th century.
For 2019-20, the workgroup will convene a second Works-In-Progress Roundtable series for sharing and revising path-breaking interdisciplinary research, directly supporting the publication of at least six scholarly book chapters or articles and fostering graduate student research. This roundtable format follows the highly successful inaugural Works-In-Progress Roundtable, held on September 22, 2017.
Organizers:
Heidi Brevik-Zender (Comparative Literature and Languages)
Jonathan Eacott (History)
Fatima Quraishi (Art History)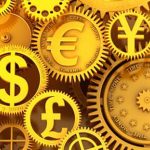 Ten Years Later: What Have We Learned? It has been a decade since the 2007‒2009 global financial crisis. The collapse of American investment bank Lehman Brothers sparked an economic downturn which was felt throughout the entire world, particularly across Europe. On the heels of the deepest economic crisis since the Great Depression and "secular stagnation," we are now seeing a backlash against globalization in the form of rising economic protectionism and political nationalism. Populist, anti-globalization, and anti-immigration parties in both Europe and the United States are riding a wave of voter frustration with the market-driven global economic architecture, and are calling for an end to trade and financial globalization, to international migration and to the very institutions that provided the legal and administrative foundations of the post-war order, such as the World Trade Organization. The crisis also broke a sense of trust, not just in financial institutions and the government that oversaw them, but in the very idea of experts and expertise. The past ten years have seen an open revolt against the intellectual elites and scientific experts. The dilemmas of and struggles over the governance and reform of this increasingly fragile, crisis-ridden order will define the social, economic and political terrain of the twenty-first century. Our goal is to bridge the collective expertise at the University of California, Riverside with that at other institutions to bear on these issues.
Organizer: Jana Grittersova (Political Science)
More details at ucrpoliticaleconomy.ucr.edu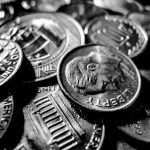 An outgrowth of the successful UCR Polical Economy Seminars, this project will develop collaborations among UCR students and faculty engaged in theoretically informed empirical research on political economy. Through a series of workshops, students and faculty will (1) present ongoing research in a formal context designed to elicit interdisciplinary feedback; (2) address common problems from specific disciplinary perspectives as a vehicle for developing interdisciplinary solutions to such problems, including collaborative research projects across departments; and (3) promote the development of excellence in independent graduate student research by providing a venue for feedback and exposure to world-class state of the art research in political economy.
Organizer: Matthew Mahutga (Sociology)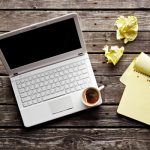 (Re)Draft workshop awards support focused conversations that help faculty revise and develop drafts for publication. Awards underwrite revision "feedback" sessions that pair CHASS faculty with an external reader who, along with a small group of local participants, provide critical commentary and analysis to assist authors with refining their works in progress.
Deadline to apply: March 16, 2020
Helpful Resources:
Faculty Book Workshop Guide by CISSR
Workshop Planning Guide by Matthew Salganick
How to Plan a Book Manuscript Workshop by Karen Tani
—
2019-20 Participants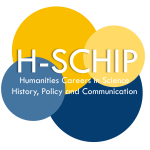 According to anthropologist and science museum professional Adrian van Allen (Quai Branly Museum, Paris:) "People in museums are either academically trained or practically trained. If you can come in with both you are a perfect candidate." A thorough knowledge of exhibit design, public pedagogy, and digital humanities is essential for academically trained researchers who choose to pursue public-facing careers. These skills require cultivation, consultation with experts, and a great deal of practical experience. This issue is especially apparent in science-oriented public history careers which call upon practitioners to utilize both humanities and scientific skills and knowledge. Curators interpreting the history of science, educators working in museums with both natural and historic collections, archivists dealing with chemically diverse objects, and public historians using specialized technologies to communicate complex ideas and reach diverse audiences all benefit from training that is unlikely to be offered within single academic department or program. Archivists and museum curators in the United States most commonly have degrees in humanities fields, including History (13%,) Art History (11%,) English Language and Literature (6%) and Anthropology (5%.) Typically, individuals entering the museum field have either academic training 1 in public history theory or practical training in quotidian museum tasks. Through the development of digital programming, interpretive installations, and public pedagogy, H-SCHIP will bridge this gap between theory and praxis and allow students to enter the job market as competitive candidates.
A year-long cross-disciplinary professionalization program geared toward public humanities careers in science museums, national and state park services, and preservation, H-SCHIP workshops will focus on developing the skills necessary to create successful public humanities programming. Each workshop will provide hands-on professionalization training and culminate in collaboratively developed programming and exhibits. Students will work with each other and with professionals in the field to gain the hands-on skill necessary to developing and executing a coherent, critical public historical project. Science is broadly construed here to include technology, environment, agriculture, and medicine.
Organizers:
Dana Simmons (History)
Graduate Student Organizer: Audrey Meier (History)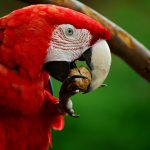 Dana Simmons is an Associate Professor of History at UCR. This manuscript development workshop will serve as a forum for feedback and in-depth discussion on her book manuscript, "Hungry, Thinking With Animals." In this work, Simmons argues that that hunger is an important category in American social and political thought, and that this category has been shaped by the sciences of psychology, neuroscience and surrounding fields. These sciences developed theories of the causes and effects of hunger, theories that spoke to questions like, what motivates someone to work? How do children learn? What qualities – physical and mental – make a person adapted to the modern world? Why do some people thrive in a modern capitalist consumer society, while others become sick? Why are some people seen as maladapted, to be treated or trained to adapt better to the modern environment? What are the social causes of hunger and food insecurity?
This book demonstrates how hunger, as a model system, helped to establish a field of behavioralphysiological- neuroscientific knowledge. Simmons explores what the traces of these model systems, and the animals within them, can tell us about the history of hunger itself. Scientists through the twentieth century studied hunger as a model for a wide range of animal and human behavior, especially behavior related to work, drive and motivation. Hunger also served as a biophysical model, one of many complexes of hormones, neurons and muscle movements that make animal bodies work. Hunger more recently is a pharmacological model, of how animals respond to drugs that block or amplify neuro-chemical signals.
Funded by a grant from the University of California Office of the President Multi-campus Research Programs and Initiative Funding through the UC Humanities Research Institute.
Organizer: Dana Simmons (History)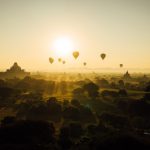 October 11, 2019
**Closed Workshop**
Emily Hue is an Assistant Professor of Ethnic Studies at the University of California, Riverside, where she is currently working on a book manuscript, tentatively titled, "Economies of Vulnerability: Humanitarian Imperialism and Performance in the Burmese Diaspora." In this workshop, she engages this interdisciplinary project which uses visual and performance analysis, ethnographic interviews and archival research to explore how diasporic artists and activists from Burma and other postcolonial nations use bodily abstraction and in some cases, self-injury, to express their vulnerability to challenges of military rule as well as resettlement.
Organizer: Emily Hue (Ethnic Studies)