Working groups and faculty-led projects
Conferences sponsored by the Center for Ideas and Society
Programs
–


Community Conversations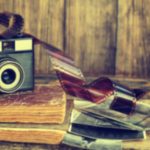 The popular Disciplines in Dialogue program pairs UCR faculty from different academic disciplines for a conversation on topics of interest to a public audience, primarily comprising Osher members and attendees at UCR Palm Desert Center events. The series reaches approximately 500 community members each year. The 2020-21 series will be hosted via Zoom webinar on Thursdays at 6 pm.
2021 Series: Pivotal Moment(s): "You should have been there!"
What recent or historical event or series of connected events would you claim has been crucially important and in what way? What moment or series of moments was world changing in ways well-known or overlooked? If you had a time machine and could travel anywhere in time, what moments would you not want to miss?
January 7: Pivotal Moments in Science Fiction:
Jonathan Alexander (English and Informatics and Associate Dean, Division of Undergraduate Education UC, Irvine)
Sherryl Vint (English and Media and Cultural Studies UCR)
February 4: Pivotal Moments in African Politics:
Ademide Adelusi-Adeluyi (History, UCR)
Kim Dionne (Political Science, UCR)
March 4: Pivotal Moments in Latin American Art:
Savannah Esquivel (Art History, UCR)
Aleca Le Blanc (Art History, UCR)
March 23: Pivotal Moments in Environmental History:
Philipp Lehmann (History, UCR)
Jade Sasser (Gender and Sexuality Studies, UCR)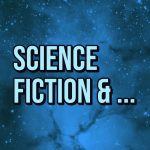 A free lecture series that explores what science fiction might teach us about real-world problems.
Sponsored by the Center for Ideas and Society, Speculative Fictions and Cultures of Science Program, Palm Desert Center, and the Osher Lifelong Learning Institute at UC Riverside.
Event List
Science Fiction & … Climate Crisis
April 6, 2021
Kim Stanley Robinson in conversation with Gerry Canavan, moderated by Sherryl Vint
Science Fiction & … Economic Crisis!
May 24, 2021
Malka Older in conversation with Hugh O'Connell, moderated by Sherryl Vint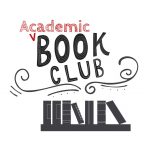 Academic Book Club awards cover the purchase of books for virtual groups of faculty and/or graduate students who agree to meet up online to discuss sections of the book at least 5 times over the coming quarter. Though we ask that at least half the participants be CHASS faculty and/or graduate students, conveners and other club members may be from any school or college at UCR.
Club leaders convene meetings via Zoom or other online meeting room services. Selected titles should have the potential to engage multiple perspectives, disciplines and methods in critical inquiry. Inclusive, cross-disciplinary groups are encouraged. At the end of the quarter, groups will be asked to provide feedback on their experiences.
Apply Now!

2021 Summer Book Clubs:
White Kids: Growing Up with Privilege in a Racially Divided America (Flip Tanedo, Kalina Michalska, Annika Speer, facilitators)
We Do This 'Til We Free Us: Abolitionist Organizing and Transforming Justice (Keith Miayke, facilitator)
We Do This 'Til We Free Us: Abolitionist Organizing and Transforming Justice (Dana Simmons, facilitator)
Python for Linguists (Covadonga Lamar Prieto, facilitator)
Song of Achilles (Annie Ditta, facilitator)
Under Representation (Nancy Carranza, facilitator
2020-21 Book Clubs:
Spring Quarter Titles
New Age of Empire: How Racism and Colonialism Still Rule the World (Kim Dionne, facilitator)
New Black Sociologists: Historical and Contemporary Perspectives (Victoria Reyes, facilitator)
Coddling of the American Mind (Annie Ditta, facilitator)
Winter Quarter Titles
Strange Order of Things: Life, Feeling and the Making of Cultures (Liz Davis, facilitator)
Subtle Art of Not Giving a F*** / My Own Words (Annie Ditta, facilitator)
Culturally Responsive Teaching (Annie Ditta, facilitator)
Localism and the Ancient Greek City (John Haberstroh, facilitator)
Ministry of Utmost Happiness (Ruhi Kahn, facilitator)
The Lonely Letters (Melissa Wilcox, facilitator)
Engaging Contradictions: Theory, Politics and Methods of Activist Scholarship (Grecia Perez and Thelma Patnett, facilitators)
The Problem with Everything (Flip Tanedo, facilitator)
Conflict is Not Abuse (Dana Simmons and Setsu Shigematsu, facilitators)
Fall Quarter Titles
Marking Time: Art in the Age of Incarceration / What's the Use / Ezili's Mirrors (Crystal Baik, facilitator)
The Alchemist / The Great Influenza (Annie Ditta, facilitator)
Pedagogy of the Oppressed (Annie Ditta, facilitator)
Dark Matter (Sneha George and Andy Smith, facilitators)
White Reconstruction: Domestic Warfare and the Logics of Genocide (Lawrence Lan and Grecia Perez, facilitators)
Research and Publication
Student Research