Introducing the 2019-20 Mellon Humanities Fellows at the Center for Ideas and Society.
Please join us in congratulating our colleagues who have received a year-long residency fellowship at the Center.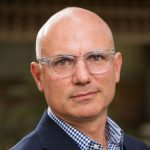 David Biggs
Over the next year, I will conduct a study of base-periphery shorelines in the Pacific (California, Guam, and Vietnam then continuing to sites in the Philippines, Okinawa, Hawai'i, and several atolls) with historical attention focused on the people—scientists, troops, families, refugees, laborers—and non-human life forms that circulated between them. This site-based focus will allow me to take advantage of rich troves of U.S. military records that not only document military actions but also "misfit" stories of protest, weedy invasives, and hybrid communities through texts, photography and maps, detailing what Espiritu (2017) terms the "military colonization" of the Pacific.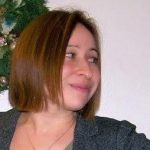 Marissa Brookes
Whether private governance is viable, let alone sustainable, is a question that has attracted great interest in recent years. To date, however, the literature on labor and private governance has focused on single-issue corporate campaigns, country-level agreements, and global framework agreements, leaving aside questions of campaigns' and agreements' contributions to private governance over the long run. My project thus examines labor transnationalism's long-term impact on employment relations through an analysis of national and global unions' evolving relationships with TNCs to hypothesize that the private governance arrangements that most effectively protect workers' rights are those that emerge out of many years of active conflict, in contrast to top-down agreements drawn up without a historical context of struggle.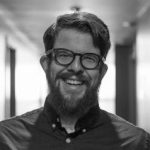 Matthew King
The Record of Buddhistic Kingdoms, an autobiographical adventure tale authored by one of pre-modern Asia's most ambitious travelers—a turn of the 5th century CE Chinese Buddhist monk named Faxian—is one of the earliest and most detailed accounts of Central and South Asia's pre-Islamic Buddhist societies and one of the few surviving accounts of life along the Silk Road. Adopting an inter-Asian frame aimed at historicizing, and thus displacing Europe as the source of modernity in Asia, this project analyzes the translations of the The Record over time to show how Orientalist scholarship was re-purposed at the frontiers of the Western episteme, setting the ragged edges of empire, nationalist movement, socialist experiments, and the bloody displacement of refugee communities into radical different times and horizons of expectation.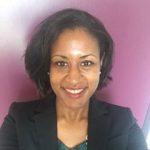 Jade Sasser
My second research project takes up questions of gendered health, environment, and technology through a focus on women's everyday household energy use in the global South. In this project, I explore international development narratives and projects focused on distributing "improved" cookstoves to impoverished women, interventions that rest on a framework that identifies solid fuel use and traditional stoves as health and energy-related problems of the rural poor, specifically women, and that purports to alleviate the problems of gender inequality, rural poverty, and sustainable energy use through a technological solution: fuel efficient stoves.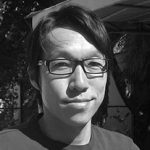 Stephen Sohn
With this fellowship, I will complete my monograph, War Everlasting: The Militarized Technogeometries of Korean American Literature, which will be  the first of its kind to showcase how Korean American literatures repurpose the technologies and vocabularies associated with war in order to imagine less violent outcomes, on the one hand, and to combat the erasures of the defenseless and the expendable, on the other. This language of warfare—or as I call it, militarized technogeometries—is deeply embedded in the writings penned by Korean Americans, conditioned by Korea's longer history as a site of conquest and violence, and employed by these writers to reconsider who must be represented, and how survival can still be achieved (and imagined) despite the war machine's drive to instrumentalize technology for the production of death.
Funded by a $1 million award from The Andrew W. Mellon Foundation, the Mellon Investments in Humanities Faculty grant advances the excellence of humanities scholarship at UCR by enriching research and intellectual community.
Learn more about fellowships at the Center for Ideas & Society.