Center for Ideas & Society Resident Fellows
2021-22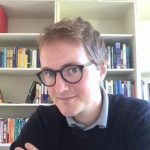 Philipp Lehmann
History
Data Migration: Global Climates Between Africa and Europe
Mellon Second Project Fellowship
"Data Migration" traces the emergence of a global environmental and climatological outlook through the often-forgotten work of both data gatherers in colonial Africa and data compilers in Europe around the turn of the twentieth century. The project attempts to uncover the scientific contributions of both African and European lay observers, who recorded and relayed climatological data from African colonies to the metropole. In Europe, clearing houses like the Deutsche Seewarte (the German Marine Observatory) in Hamburg assembled, sorted, and prepared the incoming data for publication. "Data Migration" will pay particular attention to the methods and ways in which individuals and institutions transformed the often place-specific and sometimes even qualitative information from the colonies into streamlined and quantitative data, portrayed in neat tables and smooth world maps. This process of standardization, the project argues, tended to obscure the local specificities of climatological conditions and their circumstances of recording, but also contributed to a nascent vision of an interconnected planet, characterized by a singular world or global climate.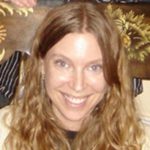 Jennifer Syvertsen
Anthropology
Imaginative counter-geographies of the opioid crisis in the Inland Empire
Mellon Second Project Fellowship
Across the United States, the opioid crisis has received significant attention as drug overdose has become the leading cause of injury-related death, with nearly 70% of cases involving an opioid. Opioid overdose deaths have largely been cast as a medical problem in white communities warranting compassion. However, scholars have noted how these constructions reinforce racialized hierarchies of who is "deserving" of care while minimizing the importance of sociopolitical conditions in perpetuating drug-related harms in communities of color. In the Inland Empire (IE), overdose has escalated in recent years and intensified during the coronavirus pandemic, with deaths increasingly affecting historically marginalized communities to little public acknowledgement. This project inverts Edward Said's concept of imaginative geographies, or representations of people and places that articulate fears, stereotypes, and judgments about less desirable "Others," to propose an alternative: an imaginative counter- geography of the opioid crisis in the IE. The project envisions counter-geographies as narratives of resistance to dominant representations of the IE that reify health inequities and miscast opioid overdose as an individual fault rather than sociopolitical condition. Specifically, this project centers the neglected perspectives of people who use drugs and harm reductionists who implement strategies to reduce the negative consequences of drug use as a social justice alternative to punitive drug policies. Through observant participation in community-based outreach and ethnographic methods, this project will collaboratively map an imaginative counter-geography to disrupt dominant ideologies that legitimize some lives but not others.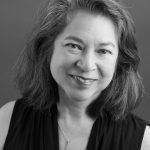 Deborah Wong
Music
Rogue Methodologies: Ethnomusicology, Woman, Other
Mellon Term Professorship
What does it take for a discipline to upend its foundational histories? This project proposes an alternative history of ethnomusicology that addresses the deep impact of White liberal humanism on ethnomusicology by exploring methods beyond ethnography. Wong, an ethnomusicologist and a US feminist of color, will focus on the progressive politics of ethnomusicology by deploying critical methods that force new assumptions about location and positionality. The book project will leverage methods deployed by humanistic scholars in critical race studies, including witnessing, rereading, erotics, intercultural encounter, and subjectivity in a range of materials – audio recordings of police brutality, Disney empowerment ballads for girls, a Black woman musicologist, and late 19th-c. White sopranos performing transcriptions of 'Indian songs'.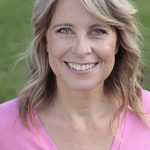 Susan Zieger
English
Logistical Life
Mellon Term Professorship
The history of logistics is said to begin in the 1960s with the shipping container. But contemporary logistics, which moves goods, people, and information from point to point efficiently to maximize profit, has a history as old as capitalism itself. And, because corporate growth is the horizon of its every operation, the logistical mindset imbues quotidian life with a transactional, competitive, and security-minded disposition that erodes alternative ways of being in the world. This book project, Logistical Life, blends literary, cultural studies, Black studies and visual studies with the history of science, technology, and economics, to tell a new story about the long rise of logistics, from the eighteenth century to the twenty-first. Even before the pandemic, logistics and its iconic form, the supply chain, had changed everyday life, as at-home delivery, cheap travel, on-demand digital services, and instant global communication became ordinary expectations. The term itself saturated our consciousnesses: "It's logistics," we'd say, when organizing domestic projects, family gatherings, and other mundane business. The corporate bywords of logistics, "agility," "leanness," "resilience," and "flow," became ideals of personal development and individual economic security in uncertain times. The pandemic has heightened the critical stakes of logistics, as current delays in vaccine rollouts and racial and class inequity in "essential" logistical work reshape our cultural discourses in ways unstudied by management, economics, and sociology scholars. Logistical Life offers a comprehensive critical reading of logistics' tightened grip on everyday life in globalized culture.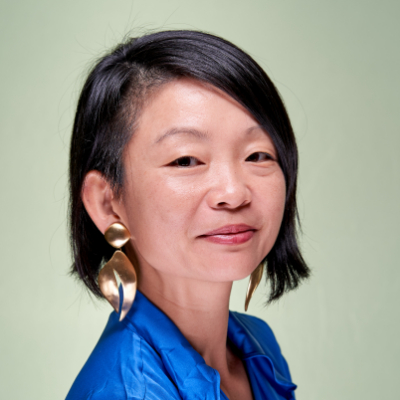 Crystal Baik
Gender and Sexuality Studies
Reparative Horizons: On Korean American Activisms
Mellon Second Project Fellowship
Abstract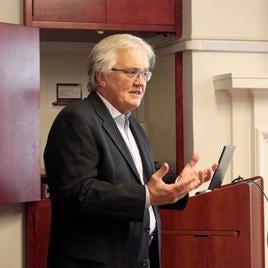 Thomas Cogswell
History
The Murder of the Duke of Buckingham and the Transformation of English Political Culture
Mellon Term Professorship
Abstract
Gloria Kim
Media & Cultural Studies
The Microbial Resolve: Visualization, Speculation, Security
UC President's Faculty Research Fellowship
Abstract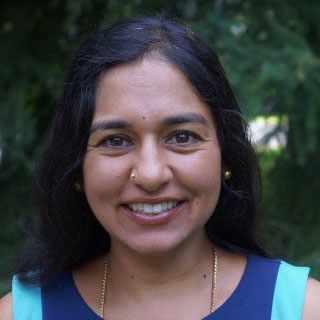 Padma Rangarajan
English
Thug Life: The British Empire and the Birth of Terrorism
Mellon Second Project Fellowship
Abstract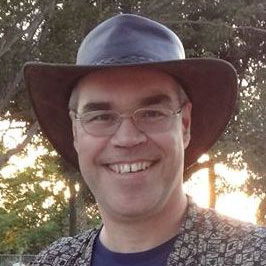 Eric Schwitzgebel
Philosophy
Philosophy Meets Science Fiction
Mellon Dean's Fellowship
–




–


Abstract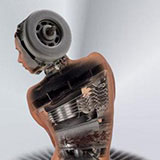 Sherryl Vint
English
The Ethics of Debt: Speculation, Imaginaries, Futures
Mellon Term Professorship
Abstract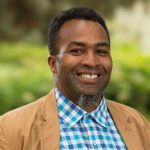 Jody Benjamin
History
The Texture of Change: Cloth, Commerce and History in Western Africa, 1700-1850
NEH Fellowship
–
Abstract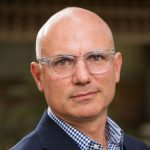 David Biggs
History
Pacific Gyres and the Base Archipelago: An Environmental History of Militarized Circulations in the Pacific, 1945-Present
Mellon Term Professorship
Abstract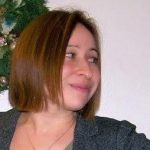 Marissa Brookes
Political Science
Bringing Labor Back In: How Histories of Conflict Tame Corporate Power Over Time
Second Project Fellowship
–
Abstract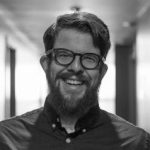 Matthew King
Religious Studies
Faxian and the Invention of Asia
Second Project Fellowship
–
–
Abstract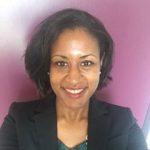 Jade Sasser
Gender & Sexuality Studies
Many Cooks in the Kitchen: Stoves, Fuels, and Women's Agency in the Global South
Mellon Dean's Fellowship
–
Abstract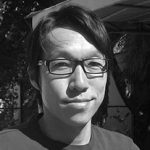 Stephen Sohn
English
War Everlasting: The Militarized Technogeometries of Korean American Literature
Mellon Term Professorship
Abstract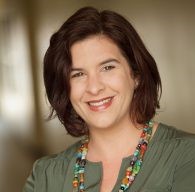 Amanda Lucia
Religious Studies
Transformational Festivals, Spirituality, and American Yoga
Second Project Fellowship
Abstract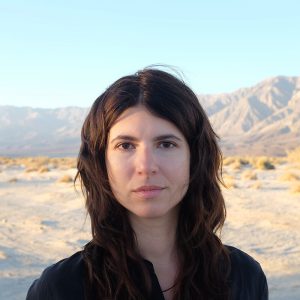 Andreja Novakovic
Philosophy
Experience in Hegel's System
Second Project Fellowship
–
Abstract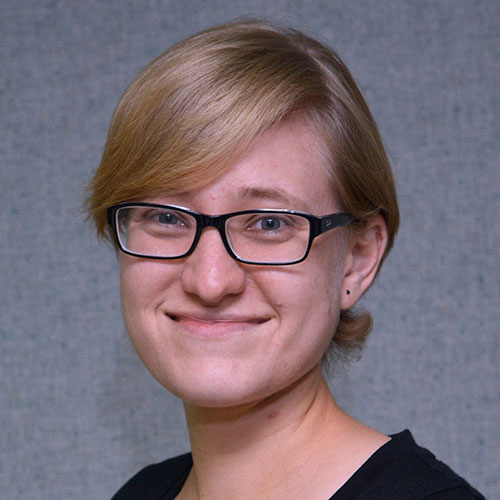 Christina Soto van der Plas
Hispanic Studies
New Chronicles of the Indies
Second Project Fellowship
–
Abstract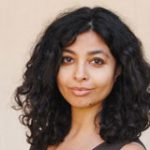 Farah Godrej
Political Science
Prison Yoga and Meditation: South Asian Text and Practice in U.S.
Senior Fellowship (2017-20)
Abstract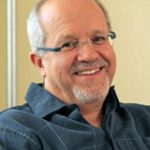 George Haggerty
English
HORACE WALPOLE: A Life in Letters
Senior Fellowship (2017-20)
–
Abstract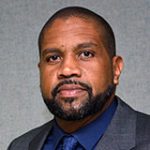 Anthony Jerry
Anthropology
The Racialization of Space and Youth Citizenship in the Southwest United States
Second Project Fellowship (2017-18)
Abstract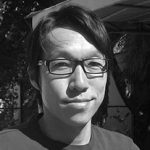 Stephen Sohn
English
Recalculating Combat: The Militarized Technogeometries of Korean American Literatures
Senior Fellowship (2017-20)
Abstract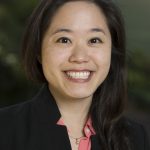 Rachel Wu
Psychology
Inducing cognitive growth in aging adults
Second Project Fellowship (2017-18)
–
–
Abstract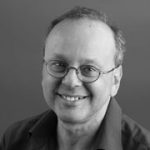 Paulo Chagas
Music
Sonic Imaginations: Sound Studies, Sound Practices and Sound Creativity
Senior Fellowship (2016-19)
–
Abstract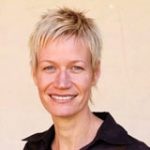 Christine Schwenkel
Anthropology
The Afterlife of Solidarity: Vietnamese Reanimation of Urban 'Ruins' in Eastern Germany
Senior Fellowship (2016-19)
Abstract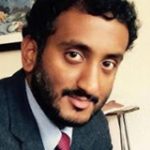 Ajay Verghese
Political Science
The Last Days of Magic: Religiosity in Modern India
Second Project Fellowship (2016-17)
–
Abstract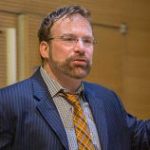 Jason Weems
History of Art
Inventing the Americas: Art, Archaeology, and the Modern Making of a Pre-Columbian Past
Senior Fellowship (2016-19)
Abstract