Matthew King
Mellon Humanities Fellow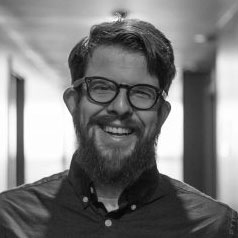 Department: Religious Studies
Rank: Associate Professor
# of years at UCR: 5 years
Top three texts I would take to a desert island: Sakya Paṇḍita Sakya Lekshé, Annie Dillard Teaching a Stone to Talk, Michel de Certeau Heterologies.
Favorite thing: a guitar and Anstruther Lake in my Canadian homeland of Kawartha Highlands Provincial Park.
Favorite films: Three documentaries that I have seen in recent years that I regularly bring to my students—all imperfect portraits but which tend to leave viewers aching to think, act, and imagine better—are Happiness: TV Reaches Bhutan,Unmistaken Child, and Qapirangajuq: Inuit Knowledge and Climate Change.
Website: ucriverside.academia.edu/MatthewKing
Q. Your research agenda summed up in one sentence:
The social history of knowledge in late-and post-imperial Inner Asia, often paired with a history of the eastward circuit of humanist knowledge from Europe.
Q. Does your work explore a central question or theme?
Broadly speaking, the central problem I am trying to solve: How do communities come to know their past authoritatively in relation to global circuits of discourses and knowledge practices developed elsewhere.
Q. What can you tell us about your current project?
My current project: Examines a circuit of translations of a famous Chinese travel narrative entitled Record of Buddhist Kingdoms (Ch. 佛國記,Foguoji) by the Chinese Buddhist monk Faxian (法顯, 337-422 CE), one of pre-modern Asia's most ambitious wanderers. I am exploring an Eurasianist circle of translation from the 19th century that brought Faxian's text to European, Siberian, Tibetan, and Mongolian readers for the first time. In addition to providing an annotated translation of the Tibetan and Mongolian versions of this text, my book will explore the ways that these translations (and their hundreds of footnotes) helped invent "Asia," "Buddhism," and the "Silk Road" as contested objects of knowledge between the academy and the monastery and across the frontiers of the West/nonWest.
Q. What else have you been up to, in addition to your current project?
Recently, I have returned from a research fellowship at the Center for Advanced Study at the University of Leipzig, where I developed new work as part of a wonderful working group focusing on "secularisms in pre-modern Asia." I am spending this academic year (very gratefully) as a Mellon Foundation second project fellow at the Center for Ideas and Society on the book described above. At the moment I am also spending quite a bit of time giving talks about my recently published first book, Ocean of Milk, Ocean of Blood: A Mongolian Monk in the Ruins of the Qing Empire(Columbia University Press, 2019).
Q. What do you love about the work you do? 
No other career pushes you to the very edge of what you are capable of conceiving and undertaking technically (ie. dealing with other languages, other modes of representing and inscribing the human imagination, other traces of tying human life to place and time, etc.).
Q. What has the experience of teaching taught you?
[T]hat the only authority I have as a teacher is when I am genuinely inhabiting the space of an inspired learner.
Q. What would you change about the academy, if you could?
That we could acknowledge: 1) our very troubling role in deepening forms of social inequality (through, for example, the mass burden of student debt our institutions inflict and that pay our salaries); and 2) our professional implication in creating a massive and I would say mostly indefensible carbon emissions imprint through our rituals of plane travel and professional meetings.
Q. One amazing fact about you…..
I once found a dinosaur bone in the South Gobi Desert in the company of an incarnate Buddhist lama leading a small shih-tzu on a bedazzled leash. (We buried it after taking some pictures and you'll never find it!)
In Focus is a new interview series that features faculty associates of the Center for Ideas and Society.