Over the course of 30 years, the Center's faculty directors have inspired new initiatives and opportunities for research through their vision, intellectual generosity and commitment to service.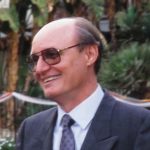 In the late 1980's, Bernd Magnus envisioned a Humanities Center with what was at the time a new and innovative approach to research: interdisciplinarity. Under his leadership, residential programs with high-profile faculty guests helped launch the Center's reputation for scholarship and service to the intellectual life of the university.
—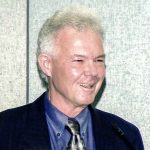 Following this auspicious beginning, Emory Elliott helped develop and strengthen the interdisciplinary networks among departments through workgroups, conferences and publications sponsored by the Ford and Rockefeller Foundations, among others. Further, Dr. Elliott's intellectual investment in junior CHASS faculty made a significant impact that continues to be felt, long after his untimely death in March 2009.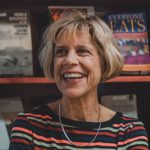 Today, targeted awards for faculty-led initiatives have helped foster new programs in the college. Under the current director, Georgia Warnke, the Center has cultivated a "full-service" approach that meets the needs of faculty and students alike and has led to grant projects that sponsor the inclusion of graduate and undergraduate students alongside faculty researchers as well as the addition of the prestigious Mellon Mays Undergraduate Fellowship program in 2014.
We would like to hear your stories about the impact of the Center on research and scholarship in CHASS. Share them here.