People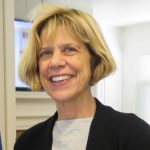 Georgia Warnke – Director
(951) 827-1554 | georgia.warnke@ucr.edu
Georgia Warnke is a professor in the Political Science Department and holds a Ph.D. in Philosophy. Her research interests include critical social theory, hermeneutics, democratic theory, and issues of race, sex, and gender. She is the author of five books: Gadamer: Hermeneutics, Tradition and Reason (Polity Press and Stanford University Press (1987, 1994); Justice and Interpretation (MIT Press 1993); Legitimate Differences (UC Press 1999); After Identity: Rethinking Race, Sex and Gender (Cambridge University Press, 2007) and Debating Sex and Gender (Oxford University Press, 2010). Professor Warnke's graduate courses have focused on the Frankfurt School, Hermeneutic Political Theory and issues of identity. Undergraduate courses include political philosophy, feminism, and democratic theory.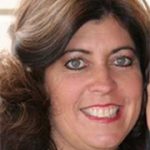 Renee DeGuire – Events Manager
(951) 827-1556 | renee.deguire@ucr.edu
Renee DeGuire joined the Center for Ideas and Society staff in 2010 and organizes the Center's day to day logistics, including international scholars, CIS grant applications, proposals, lectures, events, and conferences. Renee's employment started at UCR in 1989 with the Department of Sociology.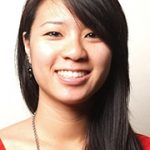 Jessica DiFilippo – Media & Travel Coordinator
(951) 827-1558 | jessica.difilippo@ucr.edu
Jessica DiFilippo is a graduate from UCR with a BA in Studio Art and holds a Master's in Library and Information Science. Jessica joined the Center in 2015 and handles financial transactions, event support, and website management. She also manages the Center's archive of photos, videos, and flyers of events.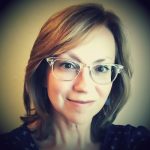 Katharine Henshaw – Associate Director
(951) 827-1555 | katharine.henshaw@ucr.edu
Katharine Henshaw received her BA in Philosophy from UC Riverside and joined the Center in 2013. As Associate Director, Katharine manages the Center's programming, outreach, funding and financial transactions, provides contract & grant support, and handles logistics for special projects. She is also the Administrative Coordinator for the UCR Mellon Mays Undergraduate Fellowship Program.
Click on the + links below to expand or contract the page.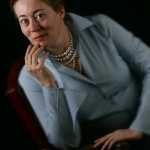 Catherine Allgor – Distinguished External Fellow
After a career in the theatre, Catherine Allgor attended Mount Holyoke College in South Hadley, MA, as a Frances Perkins Scholar and graduated summa cum laude in History. She received her Ph.D. with distinction from Yale University, where she also won the Yale Teaching Award. Her dissertation on women and politics in early Washington garnered the George Washington Egleston Prize for the best dissertation in American History at Yale University and the Lerner-Scott Prize for the best dissertation in U.S. Women's History in the country.

—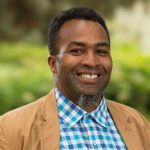 Jody Benjamin
Professor Benjamin joined UCR's History Department in 2015, and received his PhD from Harvard University in 2016.  His research focuses on the 18th and 19th century transformations reshaping western Africa up to the early colonial period. He analyzes western Africa's role in the rise of global cotton through attention to its material culture, consumption patterns, and fashion; thus charting the region's integration into a global economy dominated by capitalist networks. Trained as a historian in the Department of African and African American Studies, Dr. Benjamin deploys a set of interdisciplinary strategies both to map and to re-interpret Africans' roles in shaping the contemporary world.
—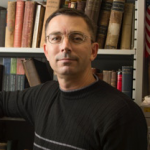 Liam Corley
I have been teaching American literature at Cal Poly since 2005. I primarily teach texts written before 1900, but poetry, veterans studies, and Asian American literature have been known to bring me into the twentieth and twenty-first centuries. The importance of religion to American literature has made the study of literature and religion a larger component of my teaching and research, and I also teach the Bible as Literature. In 2008-2009, I was deployed to Afghanistan as a Lieutenant in the U.S. Navy Reserve, and since that time I have published several essays, poems, and stories on the connections between literature, the university world, and military life.