People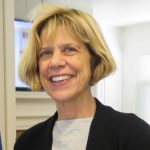 Georgia Warnke – Director
(951) 827-1554 | georgia.warnke@ucr.edu
Georgia Warnke is a professor in the Political Science Department and holds a Ph.D. in Philosophy. Her research interests include critical social theory, hermeneutics, democratic theory, and issues of race, sex, and gender. She is the author of five books: Gadamer: Hermeneutics, Tradition and Reason (Polity Press and Stanford University Press (1987, 1994); Justice and Interpretation (MIT Press 1993); Legitimate Differences (UC Press 1999); After Identity: Rethinking Race, Sex and Gender (Cambridge University Press, 2007) and Debating Sex and Gender (Oxford University Press, 2010). Professor Warnke's graduate courses have focused on the Frankfurt School, Hermeneutic Political Theory and issues of identity. Undergraduate courses include political philosophy, feminism, and democratic theory.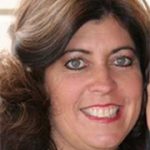 Renee DeGuire – Events Manager
(951) 827-1556 | renee.deguire@ucr.edu
Renee DeGuire joined the Center for Ideas and Society staff in 2010 and organizes the Center's day to day logistics, including international scholars, CIS grant applications, proposals, lectures, events, and conferences. Renee's employment started at UCR in 1989 with the Department of Sociology.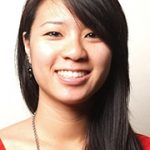 Jessica DiFilippo – Media & Travel Coordinator
(951) 827-1558 | jessica.difilippo@ucr.edu
Jessica DiFilippo is a graduate from UCR with a BA in Studio Art and holds a Master's in Library and Information Science. Jessica joined the Center in 2015 and handles financial transactions, event support, and website management. She also manages the Center's archive of photos, videos, and flyers of events.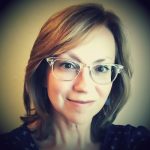 Katharine Henshaw – Associate Director
(951) 827-1555 | katharine.henshaw@ucr.edu
Katharine Henshaw received her BA in Philosophy from UC Riverside and joined the Center in 2013. As Associate Director, Katharine manages the Center's programming, outreach, funding and financial transactions, provides contract & grant support, and handles logistics for special projects. She is also the Administrative Coordinator for the UCR Mellon Mays Undergraduate Fellowship Program.
Click on the + links below to expand or contract the page.