Dr. Ademide Adelusi-Adeluyi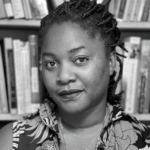 Trained as both historian and computer engineer, Dr. Adelusi-Adeluyi's research into the history of African cities combines a set of interdisciplinary interests in African and urban history, technology, cartography and spatial humanities. She joined UCR's History department as an Assistant Professor in July 2015 and received her PhD in History from NYU in 2016. Her current book project, "Imagine Lagos: Speculative Maps and the Making of a Nineteenth Century West African City," is a spatial history of Lagos between 1845 and 1868, one that takes into account the city's role as the economic, political and cultural focal point of the Bight of Benin.
Dr. Jody Benjamin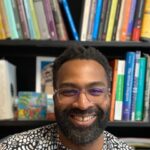 Jody Benjamin is a historian of West Africa and Assistant Professor in the History department at UC Riverside. He earned his Ph. D. from Harvard University in the Department of African and African American Studies in 2016. He trained there in early and contemporary African History, Atlantic History and French empire. His research focuses on the social and cultural histories of Senegambia, Mali and Guinea during the eighteenth and nineteenth centuries. His current book, "The Texture of Change: Dress, Difference and History in Western Africa 1700-1850" examines historical change across a broad region from Saint Louis, Senegal to Freetown, Sierra Leone through the history of textile commerce, consumption and the politics of dress.
Dr. andré carrington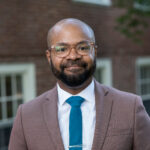 Dr. carrington is Associate Professor of English at UC Riverside. He is a scholar of race, gender, and genre in Black and American cultural production. His first book, "Speculative Blackness: The Future of Race in Science Fiction," interrogates the cultural politics of race in the fantastic genres through studies of science fiction fanzines, comics, film and television, and other speculative fiction texts. He is a past recipient of fellowships from the Radcliffe Institute for Advanced Study at Harvard University and the Penn Humanities Forum at the University of Pennsylvania (now the Wolf Center for Humanities).
Dr. Ayana Flewellen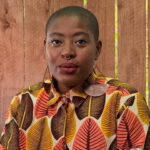 Dr. Flewellen is a Black Feminist, an archaeologist, a storyteller, an artist scholar, and an Assistant Professor in the Department of Anthropology at UC Riverside. As a scholar of anthropology and African and African Diaspora Studies, Flewellen's intellectual genealogy is shaped by critical theory rooted in Black feminist epistemology and pedagogy. This epistemological backdrop not only constructs the way she designs, conducts and produces her scholarship but acts as foundational to how she advocates for greater diversity within the field of archaeology and within the broader scope of academia. Flewellen is the co-founder and current President of the Society of Black Archaeologists and sits on the Board of Diving With A Purpose.
Dr. Jade Sasser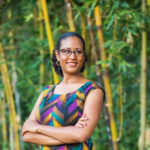 Dr. Sasser ​​​​Dr. Jade S. Sasser is an Associate Professor in the Department of Gender & Sexuality Studies at UC Riverside. Her work explores how environmental problems such as climate change and toxic exposures intersect with race and gender—specifically, the bodies, health, rights, and reproductive justice of women of color. Her first book, On Infertile Ground: Population Control and Women's Rights in the Era of Climate Change, was published in 2018 by NYU Press, and received the Emory Elliott book award. Currently Dr. Sasser has two ongoing research projects: one focusing on gender, cookstoves, and household energy use in Africa and Asia; and the other, exploring how racial inequality shapes climate change-related emotions, reproductive plans, and visions of the future.