Mellon Advancing Intercultural Studies Conference
The Mellon Advancing Intercultural Studies Capstone Conference will examine the benefits of and issues surrounding identities and practices formed in the multiethnic, multicultural, and transnational spaces of UCR and Southern California. Funded by a generous grant from the Andrew W. Mellon Foundation, this conference is the culmination of a two-year series of four seminars composed of faculty, graduate students and upper level undergraduates. Seminar topics included Beyond Diversity: Are We There Yet?; The Public Practice of Immigrant and Minority Religions in Southern California; Civic and Political Engagement; and Migration, Displacement & Movement. In a series of panel sessions, all four seminar groups would convene at the Culver Center of the Arts in downtown Riverside to present their research and discuss their findings with one another, the campus at large, academic leaders and the Inland Southern California community.
Keynote | May 6, 2016 | 4:00 PM
Dissertations, Digitality, and Diversity: What Multi-Modal Scholarship Means for Academic Inclusivity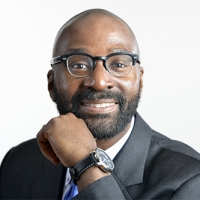 Dr. Jackson will discuss how academia's emergent investments in unconventional scholarly genres proves relevant for questions of inclusion and diversity on contemporary college campuses.
John L. Jackson, Jr., is Dean of the School of Social Policy & Practice and Richard Perry University Professor at the University of Pennsylvania. Jackson received his BA in Communication (Radio/TV/Film) from Howard University and his PhD in Anthropology from Columbia University.
He spent three years as a junior fellow at the Harvard University Society of Fellows, and four years teaching in Duke University's Department of Cultural Anthropology and Center for Documentary Studies. He is the author of Thin Description: Ethnography and the African Hebrew Israelites of Jerusalem (Harvard University Press, 2013); Racial Paranoia: The Unintended Consequences of Political Correctness (Basic, 2008); Real Black: Adventures in Racial Sincerity (University of Chicago Press, 2005); Harlemworld: Doing Race and Class in Contemporary Black America (University of Chicago Press, 2001); and Impolite Conversations, co-written with Cora Daniels (Atria/Simon & Schuster, 2014).
As a filmmaker, Jackson has produced a feature-length fiction film, documentaries, and film-shorts that have screened at film festivals internationally. His most recent film, co-directed with Deborah A. Thomas, is Bad Friday: Rastafari After Coral Gardens (Third World Newsreel, 2012), which examines the history of violence in Jamaica through the eyes of its iconic Rastafarian community. Jackson's work also critically explores how film and other non-traditional or multi-modal formats can be most effectively utilized in specifically scholarly research projects, and he is one of the founding members of CAMRA (www.camrapenn.org) and PIVPE, two University of Pennsylvania-based initiatives organized around creating visual and performative research projects and producing rigorous criteria for assessing them. Before becoming Dean, Jackson served as Senior Advisor to the Provost on Diversity and Associate Dean of Administration in the Annenberg School for Communication at the University of Pennsylvania.
Keynote | May 7, 2016 | 11:00 AM
From Shared Pasts to Radical Futures:  the Perils and the Promise of Coalitional Politics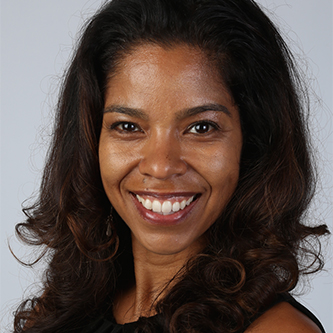 Gaye Theresa Johnson is Associate Professor of African American Studies and Chicana/o Studies at UCLA. Her first book, Spaces of Conflict, Sounds of Solidarity: Music, Race, and Spatial Entitlement in Los Angeles (University of California Press) is a history of civil rights and spatial struggles among Black and Brown freedom seekers in LA.  Johnson has two forthcoming edited books: The Futures of Black Radicalism (co-edited with Alex Lubin, Verso Press, 2017) and Let's Get Free:  Musicians on Activism in the 21st Century (University of North Carolina Press, 2017).  She is also working on a book titled These Walls Will Fall: Protest at the Intersection of Immigrant Detention and Mass Incarceration.
Johnson is active with the Los Angeles Community Action Network's struggle for housing and civil rights on LA's skid row and was the 2013 recipient of the Freedom Now Award for her efforts.  She is the Board President of the Central Coast Alliance United for a Sustainable Economy (CAUSE), and an advisory board member for the Goldin Institute and the Rosenberg Fund for Children.
Registration
Please RSVP to cisevents@ucr.edu with the subject line AIS Conference.
.
Press
Conference Schedule
Friday, May 6                        
9:30 AM                   Coffee & Registration
10:00-10:30            Welcome: Dean Milagros Peña /Introduction of Conference: Georgia Warnke
10:30-12:30 PM     Session A: Beyond Diversity Speaker: VP Franklin
Respondents: Jeffrey Sacks, Jennifer Hughes, Karthick Ramakrishnan
12:30-2:00 PM       Lunch Break
2:00-4:00 PM        Session B: Sounding Otherwise Speaker: Ashon Crawley
Respondents: Stephen James, Erica Edwards
4:00-4:15 PM          Break
4:15-5:30 PM          Keynote: Dr. John L. Jackson, Jr :
Dissertations, Digitality, and Diversity: What Multi-Modal Scholarship Means for Academic Inclusivity
5:30-7:00 PM         Keynote Reception & Featured Student Research
Saturday, May 7
8:45 AM                  Coffee & Registration
9:00-10:50 AM      Session C: Reading from  "Where Do We Go From Here," a play by Lisa Umhoefer
Moderator: Juliette Levy/ Respondents: Amanda Lucia, Mariam Lam, Yolanda Moses

11:00-12:15 PM       Keynote: Gaye Johnson
From Shared Pasts to Radical Futures:  the Perils and the Promise of Coalitional Politics
12:15-1:45 PM          Lunch Break
1:45-3:45 PM           Session D: Remembering Manzanar Speaker: Megan Asaka
Respondents: Matthew King, Susan Ossman
3:45-4:30 PM           Summary of conference: Georgia Warnke
Featured Student Research:
POSTERS
Salvadoran Civic Engagement – Daisy Mercado (Political Science)
Reproducing Religious Icons: Our Lady of Guadalupe in Southern California – Gabriela Perez (Religious Studies)
A Comedy of Migration: Commedia Dell'Arte and the Characterization of Migrant Workers –
 – Natalia Zufferey (Theatre)
SLIDES:
Revisiting Political Efficacy and Latino Political Engagement – Rudy Alamillo (Political Science)
A History of Asian-American Voting: How Presidential Candidates Can Reach Asians –
– Bradford Choung (Political Science)
Analyzing Barriers to Civic Engagement: Voter ID Laws – Tye Rush (Political Science)
"Living the Promise" at UCR: Institutional Discourse within the Media, the University, and Public –
– Sarah Doyle (Media and Cultural Studies)
Judaism in Transition: Transgender Jewish Innovation – Sonia Crasnow (Religious Studies)
Pastoral Policing: Genealogies of Christianity and Surveillance in the Golden State, 1769-1956 –
– David Chávez (History)
Risk as Mobility: Undocumented Vietnamese Immigrants in a Transnational Legal Limbo –
-Trangđài Glassey-Trầnguyễn (SE Asian Studies & Anthropology)
The Shifting Category of Citizenship During WWII – Kristen Hayashi (History)
How to Contextualize Hsi Lai Temple within Los Angeles Landscape? – Shou Jen Kou (Religious Studies)
Patrolling Borderland Religion: The Surveillance and Criminalization of Mexican Devotion  – 
 – Daisy Vargas (History)
Fighting for Inclusion: The Chicano Experience at the University of California – Anthony Victoria (History)
The Hmong Civic Engagement in Long Beach, CA – Gorlia Xiong (Biology)