Global 19th Century and the (Digital) intellectual Commons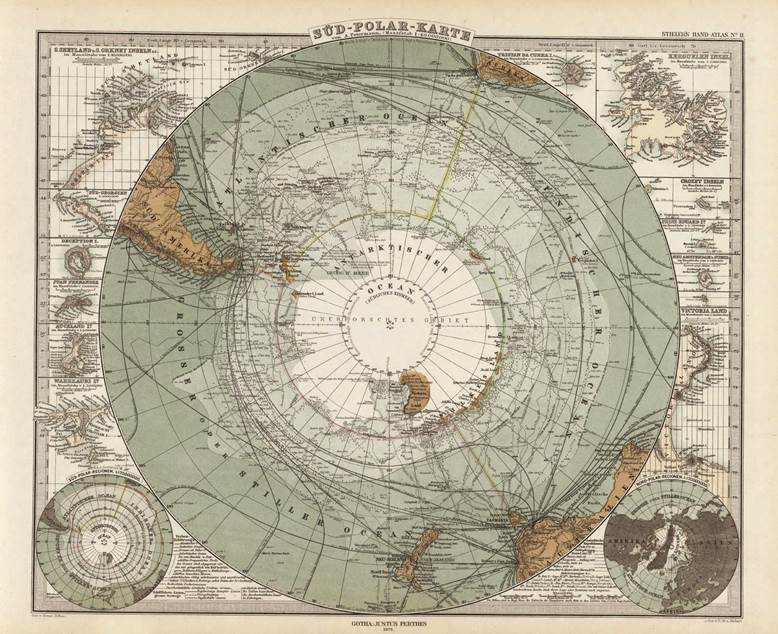 UCR's Workshop on the Global 19th Century, which was initiated by a group of CHASS faculty and graduate students in 2005, has achieved an international reputation for its commitment to interdisciplinarity and the quality of the work that has been vetted in the seminars and conferences it has sponsored. The workshop has hosted scholars from a number of disciplines: economics, sociology, and anthropology, literary studies, history, art history/aesthetics, philosophy, and dance theory/history. They have shared "work in progress" on topics as diverse as transportation, child-rearing, coffee and tea production, formations of masculinity, sectarian and non-sectarian governmentality in the Ottoman Empire, and the anthropology of genocide of Native Americans in the U.S. West.
Those scholars who participate in the Global 19th Century Workshop from around the world are all trained in specific disciplines, yet find that their research demands they transgress traditional disciplinary boundaries. Further, these scholars are also aware of the larger, international—indeed "global"—impact of the phenomena they are investigating. Thus, the work they produce, which at least in some small measure is traceable to the interactions they experience as participants in the Global 19th Century Workshop, has ramifications beyond contributing to discussions in their own fields; their work typically reverberates with scholars in several disciplines, and in many instances challenges the very epistemologies that insist upon disciplinary taxonomies. As a result, much of the work that comes out of the Global 19th Century Workshop exists at the leading edge of humanistic inquiry by insisting upon drawing from a variety of knowledge fields.
Over the coming year, the Global 19th Century Workshop will continue the work of bringing scholars to campus to share their new work. This is especially useful, since the practice of the Workshop is to disseminate work beforehand, then ask the "presenter" to convene a seminar, in which she or he frames the project and invites questions, problems, comments, discussion etc.
In addition, the Intellectual Commons aspect of this proposal will establish an online forum where work can be shared (through papers, blogs, podcasts, messaging) and where information about upcoming conferences, essays, and books can be disseminated. In such a venue, students, junior scholars, and distinguished scholars can forge collaborations and "learning communities" around shared interests and scholarly inquiries. The intent of this proposed "commons" is to provide a space that is inclusive and democratic enough to allow anyone to participate, to begin conversations, pose questions, etc. It is, in effect, a virtual think tank.
Organizers:
Joseph Childers, Department of English
Heidi Brevik-Zender, Comparative Literature and Languages
Jonathan Eacott, Department of History
Fariba Zarinebaf, Department of History
Susan Zieger, Department of English
Aleca Le Blanc, Art History
Alessandro Fornazzari, Hispanic Studies
Past Events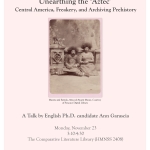 Ann Garascia: Unearthing the 'Aztec'
November 23, 2015
A Talk by English Ph.D. Candidate Ann Garascia on Central America, Freakery, and Archiving Prehistory. Sponsored by The Global 19th Century Working Group and The Center for Ideas and Society.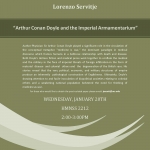 Lorenzo Servitje: Arthur Conan Doyle and the Imperial Armamentarium
January 20, 2016
Author-Physician Sir Arthur Conan Doyle played a significant role in the circulation of the conceptual metaphor "medicine is war," the dominant paradigm in medical discourse which frames humans in a bellicose relationship with death and disease. Both Doyle's Holmes fiction and medical prose work together to conflate the medical and the military in the face of imperial threats of foreign infiltration-in the form of material disease and colonial others-and the degeneration of the British race.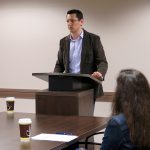 Dorian Bell: Axes of Otherness
April 14, 2016
This paper reconsiders the displacement that occurred when, according to Fredric Jameson, colonial powers substituted European national rivalries for a more fundamentally unsettling axis of otherness produced in the encounter by Europeans with their imperial subjects.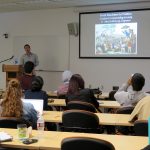 Nile Green: Europe's First Muslim Students
April 25, 2016
Nile Green is Professor of History at UCLA and founding Director of the UCLA Program on Central Asia. His many books include Bombay Islam: The Religious Economy of the West Indian Ocean (Cambridge, 2011; winner of the Middle East Studies Association's Albert Hourani book award); Terrains of Exchange: Religious Economies of Global Islam (Oxford, 2015); and The Love of Strangers: What Six Muslim Students Learned in Jane Austen's London (Princeton, 2016), a New York Times editors' choice.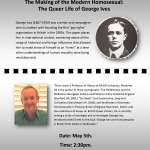 Brian Lewis: The Making of the Modern Homosexual
May 5, 2016
George Ives (1867-1950) was a writer and campaigner who is credited with founding the first "gay rights" organization in Britain in the 1890s. This paper places him in international context, examining above all the range of historical and foreign influences that allowed him to make sense of himself as an "invert" at a time when understandings of human sexuality were being revolutionized.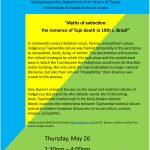 Amy Buono: Myths of extinction
May 26, 2016
In nineteenth-century Brazilian visual, literary, and political culture, indigenous Tupinambá culture was framed temporally in the past tense: as vanquished, dead, dying, or extinct. This presentation will examine the cultural strategies by which this took place and the complicated ways in which the Tupi became the indigenous visual icons for Brazilian nation building. Not only were the Tupi embedded in a larger national discourse, but also their cultural "intangibility," their absence, was crucial to this process.
This project is funded by a Humanities Interdisciplinary Projects (HIP) Award. The Center's annual HIP Awards support projects of varying format and focus in the humanities fields or cross-college collaborations with a humanities emphasis. The Center's Advisory Committee seeks to fund interdisciplinary work across the academic community with potential appeal to a wider public audience. Examples of projects HIP awards may support include, but are not limited to, seed funding for larger grant proposals, cross-college and cross-school collaborations and workshops, conferences, symposia, and public lectures.