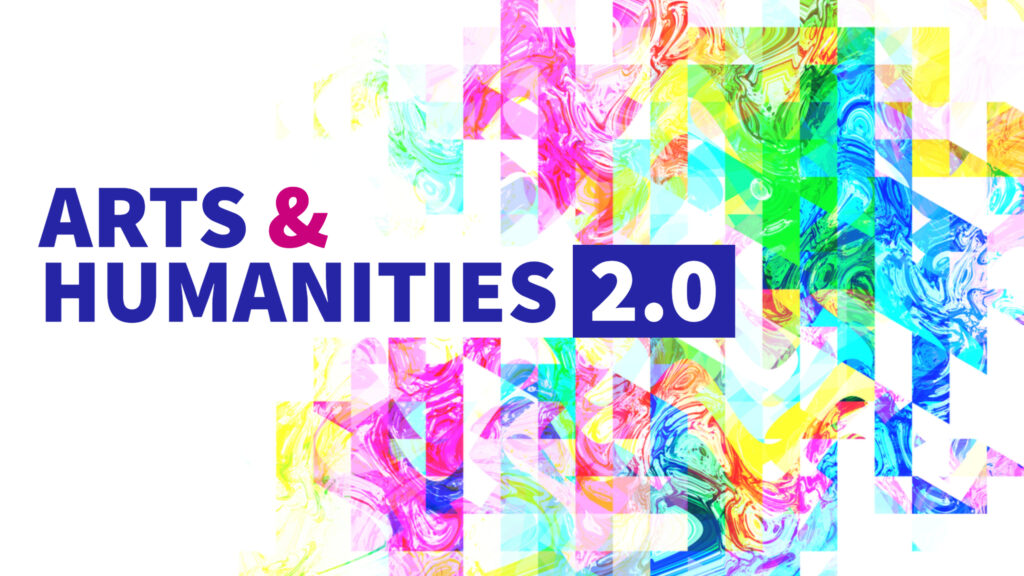 Arts & Humanities 2.0
Re-Imagining Graduate Education and Study at UC Riverside and Beyond
–
Economic disruptions and sustained inequities at public universities in the first decades of the 21st century have seemingly reduced the function of higher education to a lowest common denominator: its utility in securing employment for graduates, regardless of whether that employment makes use of the intellectual skills developed by their university training, especially in the arts and humanities. Many graduate students question the utility of pursuing a degree in the arts or humanities when the costs of education often appear to outweigh the returns. Faculty in graduate programs are asking how they can preserve the integrity of advanced academic training amidst concerns that graduating students are unprepared for employment beyond academia.
The Arts & Humanities 2.0 series at the Center for Ideas and Society hosts a sequence of conversations that address pressing issues of graduate education in the UC system, and at UCR in particular. A platform for open discourse, Arts and Humanities 2.0 launches on March 10 with a presentation and discussion of "Stories from the Field," a short publication that details narratives and numbers that speak of the conditions – and the possible futures – facing today's UC humanities PhDs.
Submit proposals for events in this series to Jeanette Kohl and/or Dylan Rodríguez.