Socialism after Populism Conference
November 15-16, 2019 • UC Riverside
Free and open to the public
Populism is at the forefront of political controversy across Europe, North America, and Latin America.   At the same time, socialism has come again to have a surprising resonance in political debate.  In the midst of a nearly worldwide ascendance of populism, what is the path for those who remain committed to the traditional goals of democratic socialism — the widening and strengthening of social and economic relations characterized by solidarity, greater equality, and freedom?  Is there a socialist theory or program that can successfully address the legacies of colonialism and racial hierarchy upon which much populism apparently feeds? Are Brexit and Trump signs of the past failure to promote solidarity, freedom and equality?  Or are they indications that future relevance requires those who are committed to solidarity, equality and freedom to adopt more populist ideals, strategies and policies?  Our conference invites participants to approach these and related questions, ones rooted in long-standing debates, in critical social analysis, normative concern and conceptual innovation.
Location & Parking
University of California, Riverside
CHASS Interdisciplinary Building South 1109
Complimentary permits available for Lot 1 at the Information Kiosk, located on West Campus Drive at University Avenue. Mention "Socialism Populism Conference" to pick up a permit. Refer to map below or view our campus map.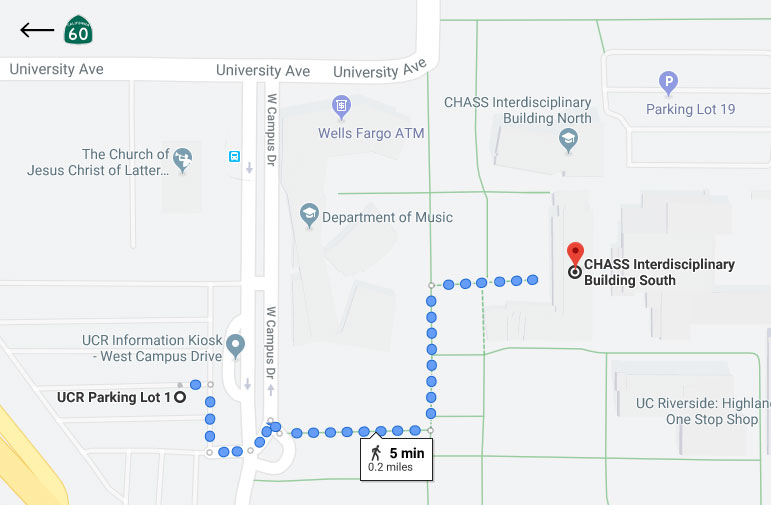 For more information, contact the Center for Ideas and Society at (951) 827-1556 or CISevents@ucr.edu.
Organizer
John Medearis (Department of Political Science)
Sponsors
Sponsored by the Research Committee on Political Philosophy, International Political Science Association; UC Riverside Center for Ideas and Society; UC Riverside Department of Political Science.