Winter 2016 | Migration, Displacement and Movement
Noting that the world is increasingly on the move has become routine. Arguably, however, we still lack the concepts we need to understand this mobile reality. Recent discussions across the humanities and social sciences have turned to the figure of the cosmopolitan to examine the relationship between consciousness and a sense of global connectedness related to travel, migration and space/time compression. This seminar recognizes that debates about "cosmopolitanism" have led scholars to adopt a more "cosmopolitan perspective" (Beck 2006). Nevertheless, the the idea of "cosmopolitanism" has not led to clearer concepts or methods for understanding the subjective-global interplay. Reimagining one's research and the meaning of one's work against the background of the "cosmos" does not necessarily lead to developing concepts appropriate to the way we live now.
This seminar would consider the issue from the perspective of the person on the move. Studying the degree to which a migrant may acquire new linguistic skills, for example, and whether he or she is nomadic, attached or detached from his or her new community or part of an expatriate community, enables us to create a more accurate social theory of mobility. Furthermore, moving away from the study of specific migrant communities can provide useful comparative studies. For example, studying migrant laborers working in California and how their move affects the social worlds and economic flows between the US, Mexico and Central America may find resonance with studies on migrants working within the global markets of the Middle East and Asia. Similarly, the ways in which literary and artistic works navigate between the Middle East, Central Asia, Europe and North America suggest common, shared challenges and opportunities that are less dependent on place of origin and more dependent on the type of movement that is made. The seminar would take advantage of the number of scholars and students at UCR in the fields of Middle Eastern and Islamic Studies, Peace and Conflict Studies, Mediterranean Studies, social history and economic theory, all of which are fields that are redefining how we think of migration, immigration and our local-global world.
Faculty Participants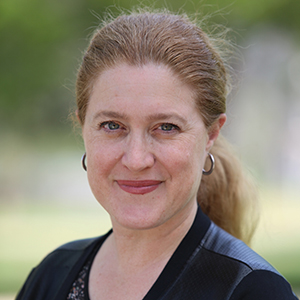 Erith Jaffe-Berg, Associate Professor, Department of Theatre and Co-Chair, Peace and Conflict Studies
Professor Jaffe-Berg is interested in the "staging" of national and political boundaries, particularly in contemporary experimental performances addressing political hotbeds such as the Middle East. Her book, The Multilingual Art of Commedia dell'Arte, examines the way that theatre simultaneously foregrounds and critiques multilingualism.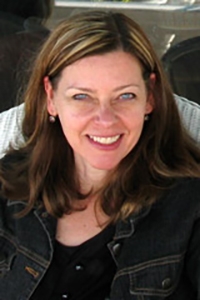 Susan Ossman, Professor, Department of Anthropology and Director of Global Studies
Professor Ossman is the author of Moving Matters: Paths of Serial Migration (2013.) She has carried out fieldwork on media, mobility, aesthetics, gender and politics in sites from North Africa, Europe, North America to the Middle East.
Jeffrey Sacks, Associate Professor, Department of Comparative Literature and Foreign Languages
Professor Sacks writes on Arabic studies and Arabic poetry and poetics, as well as on the issues of sovereignty and loss.

Trangdai Glassey-Tranguyen

Trangdai Glassey-Tranguyen is a syndicated writer, a bilingual poet, an oral historian, and an anthropologist. She has authored five books of poetry, and her poems have been translated into thirteen languages. Her research on the Vietnamese diaspora in the U.S., Europe, Australia, and Asia has appeared in scholarly journals as well as the international media. Trangdai has won many awards for her writing and research including a Fulbright grant to Sweden. She holds an M.A. in History from CSU Fullerton and an M.A. in Anthropology from Stanford University.
Shabnam Piryaei
Shabnam Piryaei is the author of the books ODE TO FRAGILE (Plain View Press, 2010), FORWARD (MUSEUM Books, 2014), and NOTHING IS WASTED (forthcoming). She has also written and directed three award-winning short films that have screened at festivals and galleries the U.S. and internationally. She holds her BA from U.C. Berkeley, MA from N.Y.U., and is currently in the Comparative Literature PhD program at U.C. Riverside.
Lisa Umhoefer, Creative Writing
Lisa Umhoefer a creative writer and filmmaker, who has been known to work as a consulting medical physicist in the not too distant past.  Her enthusiasm for storytelling, along with a science background that also includes astrophysics and computer science, has led her interest into the intersections between the known and the unknown, and the surprising number of places where those elements can be one and the same.
Her short film script, Control Your State, was chosen as the 2014-2015 department film for the University of California Riverside department of Film, Television and Digital Production, and was then produced by the department with the assistance of famed cinematographer Dean Cundey.  Her one act play On The Ropes, was one of two plays featured in the 2015 University of California Riverside New Play Festival.
Lisa is currently completing her MFA studies in Creative Writing and Writing for the Performing Arts at the University of California Riverside and expects to graduate in the spring of 2016.
Stephen James, Anthropology
Stephen James is an American-born, British dual-national. He recently returned to the United States after 25 years working as a consultant in intercultural communication in the Philippines, China, Soviet Central Asia, London, England, Basel, Switzerland and Germany. Stephen completed a BA in History at Virginia Commonwealth University (1984), and a Master of Philosophy at the University of London in Media and Communications with a Transnational Studies emphasis (2011). He was brought up in Vietnam during the "Vietnam/American War Era" (1962-1975), and has returned to those roots in pursuit of further graduate study. At the University of California, Riverside, Stephen was the recipient of the Dean's Distinguished Fellowship in 2013, completing an MA in Southeast Asian Studies in 2015, and is now focused on a PhD in Cultural Anthropology. Stephen is carrying out a multi-sited, 10-year longitudinal study of Vietnamese serial migration.
Natalia Zufferey
Natalia Zufferey is currently a senior Theater Major and French Minor at UC Riverside. She has studied music and acting for over ten years and has an interest in the study of theater history, in particular international performance traditions. She has performed in some of the past shows that have been produced at UCR by the Department of Theater, Film, and Digital Production including In the Heights, Spamalot, and Measure for Measure. She works as a lighting technician for all of the department theater productions. She is also a member of the Gluck Fellows for the Arts, an arts outreach group that  brings artistic programs to schools in the Riverside community.