Legacies of Commedia dell' Arte Conference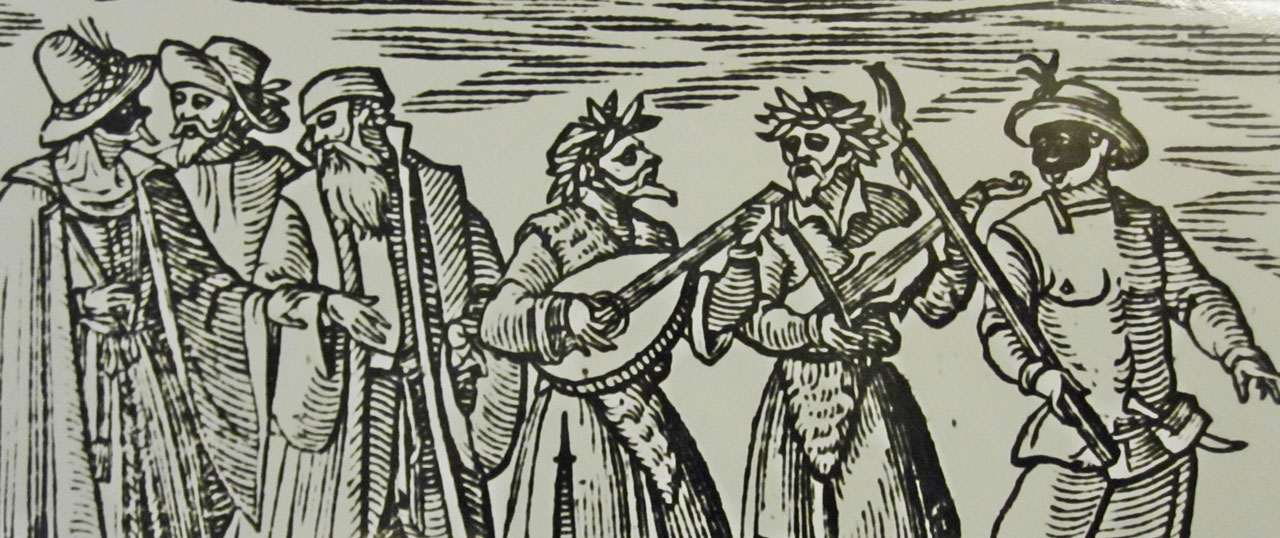 Legacies of Commedia dell' Arte: "Others" and the production of theatre from Early-Modern Italy through modern-day California
November 21, 2019 • 8:30 am- 6:00 pm
Free and open to the public
Emerging in the middle of the sixteenth century, commedia dell'arte featured stock characters representing different languages and cultures in improvised performances that allowed actors to adapt their narratives and languages to different audience groups. Although considered by some a quintessentially "Italian" artform, recent scholarship emphasizes the extent to which commedia dell'arte also included performance modalities inspired from Asian, Middle Eastern and minority cultures as well as Christian European ones. This revised view coaxes us to think differently about what it means when an "Italian" theatre mode is revealed to have also been created by non-Europeans and non-Christians. While these questions emerge from a study of the early-modern period, they are urgent questions for us today, as we work on theatrical expressions of identity, belonging and citizenship in an ever-changing, global world in which borders and boundaries are increasingly contested. Furthermore, there is considerable evidence to suggest that commedia dell'arte played a central role in establishing what modern European (and, through the colonial encounter, American) theatre is.
Given these new research pathways and our particular cultural moment, this conference at the University of California Riverside (UCR) stands to galvanize crucial conversations around physical and political performance traditions inspired by commedia dell'arte historically and today. This conference, therefore, provides an important and timely opportunity for examining the historical place of "others" within commedia dell'arte and the legacy of commedia dell'arte on Californian theatres such as El Teatro Campesino and Culture Clash, the Actor's Gang and Dell' Arte International. The work of these companies provides important analogies to the commedia dell'arte performers' methodology and vice versa.
In order to probe the question of the "other" in commedia dell'arte, this interdisciplinary conference will bring together various scholars from across the UC as well as the US and Canada and from the fields of history, comparative literatures, theatre, performance studies, cultural studies, poetry, music, dance and art.
While the commedia dell'arte is historically-rooted, it extends to performance traditions on the West Coast of the US; its political and social focus lives on in the theatre of protest with which our students and many of our faculty engage. Going back to the commedia dell'arte's Northern Italian roots from the vantage point of Southern California allows us to reimagine the commedia dell'arte, taking full stock of its many legacies. The original cultural exchanges provide several examples of how an early-modern society wrestles with cultural difference, and moral and aesthetic ideals across religious, ethnic and cultural divides. Furthermore, the themes of the conference, the importance of under- represented groups to the commedia dell'arte, takes advantage of our student body's diversity, and leverages UCR's strong programs in theatre and digital media as well as a long tradition of outreach and collaboration with the Inland community.
It is especially meaningful that this interdisciplinary and international conference will be held at the campus of the UC Riverside as our campus has been recognized as one of the most diverse (ethnically and culturally) campuses within the UC system and in the United States. It is a top-ranked, institution serving under-represented groups within the US, and designated as a historically Black-serving and Hispanic-serving institution.
Location & Parking
University of California, Riverside
CHASS Interdisciplinary Building South 1113
Complimentary permits available at the Information Kiosk Booth, located on West Campus Drive at University Avenue.
Refer to map below or view our campus map.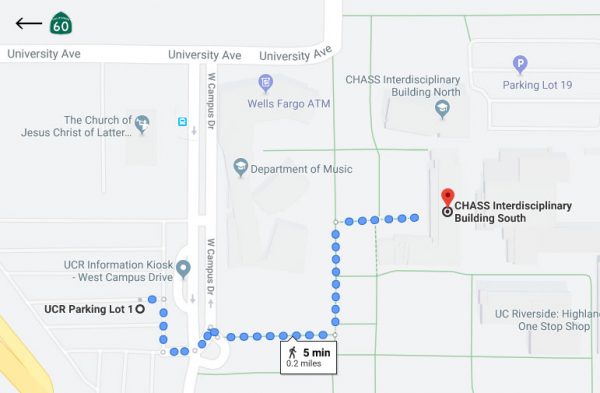 For more information, contact the Center for Ideas and Society at (951) 827-1556 or CISevents@ucr.edu.
Organizer
Organized by Professor Erith Jaffe-Berg, Department of Theatre, Film and Digital Production.
Sponsors
Sponsored by grants from the UC Riverside Center for Ideas and Society, UCOP MRPI Funding through the UC Humanities Research Institute, the UCR Departments of Theatre, Film and Digital Production, History, Comparative Literature and Foreign Languages, Religious Studies – Maimonides Chair in Jewish Studies, UCR International Affairs, and UCR Research and Economic Development.