— A two-year series of seminars, lectures and films that explores interethnic and intercultural issues —
The Mellon Advancing Intercultural Studies (Mellon AIS) project sponsors four academic seminars over two years. Each seminar focuses on an aspect of intercultural engagement, connecting and contributing to the goals of the overarching project. In addition to academic seminars, the project hosts public lectures and free film screenings designed to engage public audiences in the project themes.
Learn about upcoming public events in this series by visiting our Events page.
For more information about the project, click the + links below to expand/contract the page.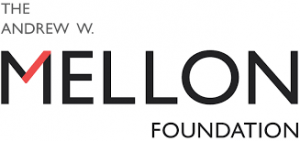 This project is funded by a grant from the Andrew W. Mellon Foundation.
The Mellon AIS grant is administered by the UCR Center for Ideas and Society under the direction of PI Georgia Warnke and co-PIs Matthew Mahutga, Jennifer Nájera and Muhamad Ali. For questions on this or any other CIS project, contact georgia.warnke@ucr.edu.