The Center fosters faculty-led projects that connect scholars and humanists across traditional academic departmental boundaries and disciplinary methods.
Click the + links below to learn more about current research groups.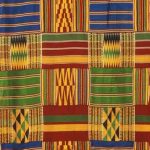 Since 2015, the Committee for African Studies has overseen the increasing awareness of Africa-related programming at UCR. Project events bring together the increasing number of faculty studying Africa to build community and to raise the profile of African Studies at UCR. The primary goal in 2020-2021 is to nurture an intellectual community among African Studies faculty and graduate students by hosting a brown-bag series and guest lecturers, convening of the Working Group of African Political Economy, and supporting the Inland Empire's Ultimate Doundounba Festival.
Committee Members
Ademide Adelusi-Adeluyi, Assistant Professor, History
Jody Benjamin, Assistant Professor, History
Kim Yi Dionne, Associate Professor, Political Science
Derick Fay, Associate Professor, Anthropology
Anthonia Kalu, Professor, Comparative Languages and Lit./Gender and Sexuality Studies
Kelechi Kalu, Professor, Political Science
Yolanda Moses, Professor, Anthropology
Worku Nida, Assistant Professor of Teaching, Anthropology
Makeda Parker, Lecturer, Dance
Jade Sasser, Associate Professor, Gender and Sexuality Studies
Jennifer Syvertsen, Assistant Professor, Anthropology
Learn more at africanstudies.ucr.edu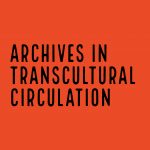 Comprised of faculty and graduate students with a wide variety of regional and period expertise in the humanities, this working group will host monthly workshops to explore a variety of disciplinary approaches to the archive. Beyond the rather specific bureaucratic documents that concern Archival Science, workshop participants will explore a variety of other approaches and perspectives in the humanities. When might the archive be thought of productively as a verb: "a general system of the formation and transformation of statement," as Foucault once put it? What are the metaphysics of the archive: that "repository of ultimate value" that seduces "by its appearance of the real"? What fundamental act of violence is the archive? "The archive is, in this case, a death sentence," writes Saidiya Hartman in her stunning work on nameless African girls murdered in Atlantic transit and only barely documented. Such documentation may be only "a tomb, a display of the violated body, an inventory of property, a medical treatise on gonorrhea, a few lines about a whore's life, an asterisk in the grand narrative of history."
Beyond the forms of knowledge and exclusion reproduced in the archive and archival practices, the working group is interested in thinking about the transcultural circuit of archives, a very understudied frontier in archival history. Indeed, there has been hesitancy "to focus on the bewildering variety of non-European historical phenomena in the archival sphere." Our proposed interdisciplinary CIS working group would place this "bewildering variety" in the center of our attention, bringing scholars of circulatory, "non-Western," subaltern, post-colonial, slave, trans, and Indigenous archives into critical conversation with more traditional historians of European archives.
References
Michael Foucault, The Archaeology of Knowledge, trans. A. M.Sheridan Smith (London: Routledge, 1969).
Nicholas B Dirks, "Annals of the Archive Ethnographic Notes on the Sources of History," in From the Margins: Historical Anthropology and Its Futures, ed. Brian Keith Axel (Durham, N.C.: Duke University Press, 2002), 48.
Saidiya Hartman, "Venus in Two Acts," Small Axe : A Journal of Criticism., no. 26 (2008): 2.
Schenk, Dietmar. 2018. "How to Distinguish between Manuscripts and Archival Records: A Study in Archival Theory," in eds. Alessandro Bausi, Christian Brockmann, Michael Friedrich, Sabine Kienitz. Studies in Manuscript Cultures 11. Boston; Berlin: De Gruyter.
Download the Call for Participants for more information
Faculty Coordinators:
Matthew King – Religious Studies
Randolph Head – History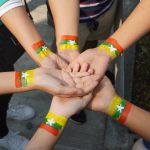 This faculty collective will investigate artistic and literary responses to authoritarian regimes in Southeast Asia. Recent news from Myanmar, the Philippines, and Thailand demonstrates how authoritarianism is prevalent in Southeast Asian politics. These range from Filipino president Rodrigo Duterte's lethal crackdowns on drugs and dissent, to violent repression of student protests by Thailand's governmentmilitary-monarchy triad, to the Singaporean state's technocratic calibrated coercion of social life, to the February 2021 military coup and current conflicts in Myanmar. In the past decade, studies of Southeast Asian authoritarianism come out of political science and focus on the activities of state agents, civil society, and NGOs (Slater 2010; Morgenbesser 2020; Weiss 2020). Two exceptions are collections on Southeast Asian film (Khoo, Barker, and Ainslie 2020) and theater/performance (Tan and Rajendran 2020). Our group addresses this gap by discussing new and emerging Southeast Asian art, music, visual media, and literature that critique authoritarianism and enable activism but have not yet received substantial critical attention.
Group members' research expertise offer interdisciplinary perspectives for discussing Southeast Asian artistic production, political critique, and activism going beyond conventional area studies approaches that often valorize the social sciences. Online talks and presentations by guest speakers hosted throughout the year will be open to UCR faculty and students and members of the public. Research developed in this working group will become scholarly publications or educational materials accessible to the public.
Faculty Coordinators
Weihsin Gui – English
Deborah Wong – Music
Sarita See – Media and Cultural Studies
Tamara Ho – Gender & Sexuality Studies
Emily Hue – Ethnic Studies
This project is affiliated with the UCR Southeast Asia: Ritual, Text and Performance program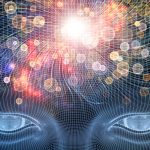 The "Being Human" initiative establishes a novel interdisciplinary platform for dialogue among humanists, scientists, engineers, medical professionals and others at UCR. Through a variety of formats, including mini-labs, thematic events & lectures, and working groups, the project brings researchers across campus together in short- or long-term research partnerships intended to spark cross-campus collaborations and to seed larger grant initiatives.
The first project for 2020-21 comprises three Interdisciplinary Mini-Labs. Each consists of 3 to 5 faculty investigators from colleges and schools at UCR and will deliver an in-depth position paper at the conclusion of its study describing the work conducted and assessing the interdisciplinary efforts and the potential for future collaboration. The three mini-labs are:
"COVID-19, Air Pollution, and Vulnerability in the Inland Empire" | Fall 2020
PI Jade Sasser (Gender and Sexuality Studies) with Brandon Brown (School of Medicine), Cesunica Ivey (Chemical and Environmental Engineering), Bronwyn Leebaw (Political Science) and Chikako Takeshita (Gender and Sexuality Studies).
"Humans in Relation: An Examination of Health Inequities" | Spring 2021
PI Juliet McMullin (Interim Dean, CHASS) with David Lo (Dean of Research, School of Medicine), Allison Hedge Coke (Creative Writing), Monica Carson, (Biomedical Sciences, School of Medicine) and Jennifer Syvertsen (Anthropology).
"Picasso Presents Gernika: Using Embodied Performance and Fact-Based Theatre to Explore What it Means to "Be Human" | TBD
PI Begoña Echeverria (Graduate School of Education) with Richard Cardullo (Evolution, Ecology and Organismal Biology), Bella Merlin, (Theatre, Film and Digital Production) and Annika Speer (Theatre, Film and Digital Production).
The project is supported by the Center for Ideas and Society and the UCR offices of Research and Economic Development and International Affairs.
Faculty Coordinator: Jeanette Kohl (Art History)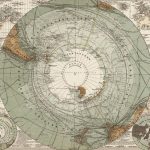 The UCR Global 19th Century Workshop's program, supported by CIS since 2015, continues in 2020-21 with a newly updated format for sharing and revising path-breaking interdisciplinary research for publication. A series of four Zoom virtual roundtable discussions will be held throughout the year involving presentations from the UCR Global 19th Century faculty organizers, four UCR Graduate Student Fellows, and four invited faculty guest presenters. UCR faculty discussants will be invited to moderate. This roundtable format builds on our past highly successful Works-In-Progress Roundtables, held in September 2017 and 2019. It will continue our practice of inviting scholars who work on the 19th century to UCR to publicly present on topics of wide interdisciplinary interest.
The Global 19th Century Workshop has, over the past decades, achieved international standing for collaborative, interdisciplinary research on all aspects of the material, cultural, intellectual, and scientific intersections of practices and formations of knowledge in the long 19th century. We intentionally and actively transgress disciplinary and national boundaries while making connections to 21st century intellectual and political endeavors. Past Global 19th Century Conferences held at UCR have attracted scholars from across America and abroad and underscored the Workshop's reputation.
Faculty Coordinators
Heidi Brevik-Zender – French and Comparative Literature
Jonathan Eacott – History
Fatima Quraishi – Art History
Susan Zieger – English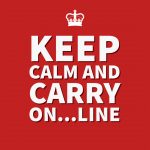 When the COVID-19 pandemic caused instructors to quickly pivot their teaching into the remote environment, the motto was akin to "just make it work." Now, as we approach a year of remote instruction, it is clear that faculty need to turn their attention toward developing excellence in online and hybridized education. Much research has been dedicated to discovering best practices in online teaching, but most of that work was conducted pre-COVID, when students chose whether or not to take their courses remotely. Is the advice presented in those articles still
relevant in entirely online or hybridized online environments? This working group addresses this question through a series of online-teaching-focused workshops for UCR faculty, with the aim of the workshops being to develop a method for assessing and evaluating excellence in online teaching at UCR.
The project will host a series of three workshops, each arranged around a key question. The first workshop, "What Works (in the Online Environment)?" will involve a presentation on known best practices in pre-pandemic online education. Discussion will include whether these principles still apply in current online education, rooted in instructor experiences. The second workshop will then be "How Do You Know It Works?" and will seek to address how to develop rubrics to assess the effective online teaching techniques generated in the workshop. Finally, the
third workshop, "How Do You Implement It?" will allow faculty to discuss how to incorporate these teaching techniques and rubrics to assess them into upcoming courses. Outcomes from this project include a publication on best practices in remote and hybridized instruction, based on UCR faculties' hands-on experience with teaching. Additional outcomes include the validation and publication of the rubrics developed to assess online teaching excellence. Ultimately, this project will take an initial step into building community around online teaching excellence.
Faculty Coordinators
Annie S. Ditta – Psychology
Catherine Lussier – Graduate School of Education
Annika Speer – Theatre, Film, and Digital Production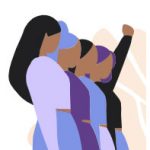 Critical Anti-Violence Research and Action (CARA) is a working group of faculty and graduate students at UC Riverside with a thematic foci of racialized gender violence, feminist carceral studies, decolonial feminist methodologies, and building bridges between scholarly research and community organizing. Established in Fall 2019, CARA emerged from a recognition of a critical mass of scholars at UCR whose research interrogates gendered violence critically , or through an analytic that interrogates the relationship between state-based and structural power and intimate forms of violence.
In 2020-21, the group will host "Making Space: Emerging Theories and Interventions in Critical Anti-Violence Research," a two-day workshop that will include faculty and graduate student presentations on interdisciplinary research exploring various forms of epistemic, social, and political resistance to structural gendered violence, as well as guided discussions on developing areas of research on
connections between gendered violence and statecraft, biopolitics, subject formation, and the carceral state. The presentations will be followed by a creative roundtable format to cultivate conversation between the participants to identify new connections across fields and new areas of interrogation. The purpose of the workshop is to illuminate emerging scholarship on transnational, national, and local anti-gendered violence scholarship and movement building that remain at the margins of anti-violence scholarship across fields.
Faculty Coordinators
Alisa Bierria (Ethnic Studies)
Keith Miyake (Ethnic Studies)
Andrea Smith (Ethnic Studies)
Political Economy Seminar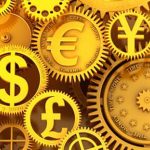 Ten Years Later: What Have We Learned? It has been a decade since the 2007‒2009 global financial crisis. The collapse of American investment bank Lehman Brothers sparked an economic downturn which was felt throughout the entire world, particularly across Europe. On the heels of the deepest economic crisis since the Great Depression and "secular stagnation," we are now seeing a backlash against globalization in the form of rising economic protectionism and political nationalism. Populist, anti-globalization, and anti-immigration parties in both Europe and the United States are riding a wave of voter frustration with the market-driven global economic architecture, and are calling for an end to trade and financial globalization, to international migration and to the very institutions that provided the legal and administrative foundations of the post-war order, such as the World Trade Organization. The crisis also broke a sense of trust, not just in financial institutions and the government that oversaw them, but in the very idea of experts and expertise. The past ten years have seen an open revolt against the intellectual elites and scientific experts. The dilemmas of and struggles over the governance and reform of this increasingly fragile, crisis-ridden order will define the social, economic and political terrain of the twenty-first century. Our goal is to bridge the collective expertise at the University of California, Riverside with that at other institutions to bear on these issues.
Faculty Coordinator: Jana Grittersova (Political Science)
More details at ucrpoliticaleconomy.ucr.edu
---
Building Research Excellence in Political Economy at UCR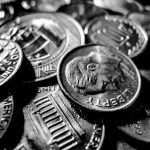 An outgrowth of the successful UCR Polical Economy Seminars, this project will develop collaborations among UCR students and faculty engaged in theoretically informed empirical research on political economy. Through a series of workshops, students and faculty will (1) present ongoing research in a formal context designed to elicit interdisciplinary feedback; (2) address common problems from specific disciplinary perspectives as a vehicle for developing interdisciplinary solutions to such problems, including collaborative research projects across departments; and (3) promote the development of excellence in independent graduate student research by providing a venue for feedback and exposure to world-class state of the art research in political economy.
Faculty Coordinator: Matthew Mahutga (Sociology)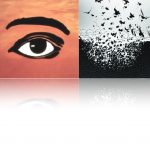 Re-Visioning Abolitionist Futures, funded by a 2020-21 UC Humanities Research Institute 'Engaging Humanities' grant, Re-Visioning Abolitionist Futures builds on and advances existing collaborations between abolitionist scholars across the UC system with Critical Resistance (CR), which is the leading grassroots prison industrial complex abolition organization. Abolition is a political vision and broad strategy to eliminate prisons and policing to create a society that provides genuine security for all people.
The project's intellectual agenda fosters cross-disciplinary humanities scholarship by convening scholar-activists from five UC campuses and organizers from CR to advance an abolitionist approach to ICE, (im)migrant detention and deportation, queer and trans community organizing, and the interpenetration of policing and the university (Boggs and Mitchell, et al., 2019). This project will innovatively transform and transmit the collective research and analysis of scholars, frontline abolitionist organizers, and formerly imprisoned intellectuals into an accessible filmic form and open-access platform in collaboration with CR.
Faculty Coordinator
Setsu Shigematsu (Media & Cultural Studies)
Co-PIs Latipa (Media & Cultural Studies), Eric Stanley (Gender and Women's Studies, Berkeley)