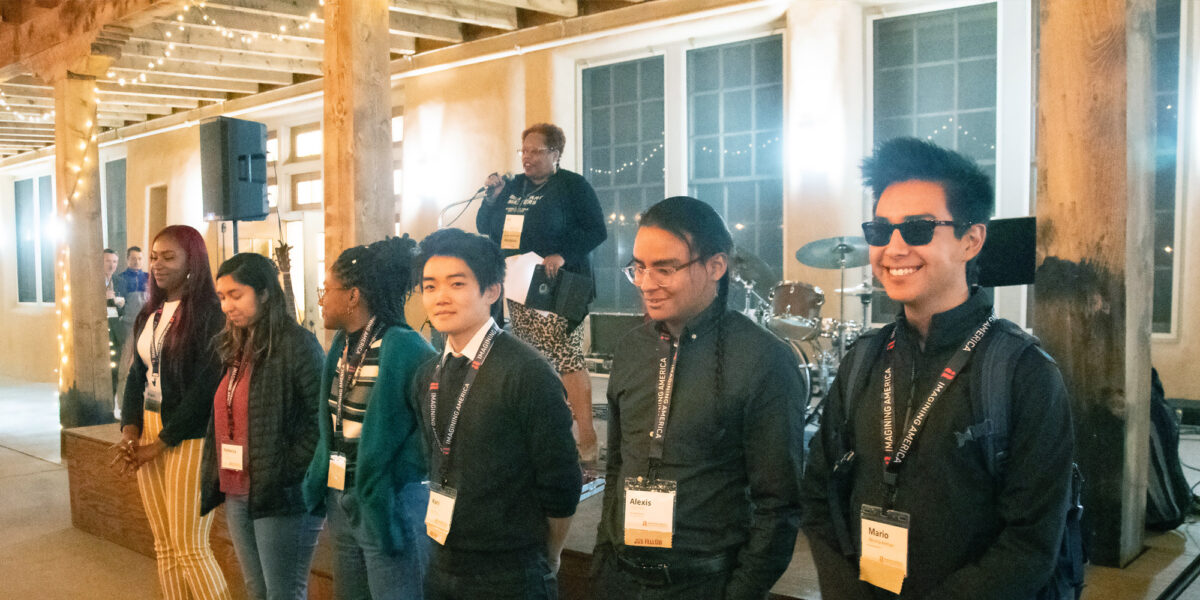 2023-24 JGS Fellowship - Joy of Giving Something Program
Undergraduate students enrolled at UCR or other IA member institutions
$2,000 tuition scholarship and other program benefits
Award Description
Sponsored by Imagining America, the Joy of Giving Something Fellows Program provides an opportunity for publicly engaged undergraduate students who attend an IA member higher education institution, or who are sponsored by an IA member cultural institution, and who work with photography and/or digital media to participate in a year-long learning exchange that includes tuition support, project support, and opportunities for professional development.
During the fellowship year, each Fellow will:
Receive a $2,000 tuition scholarship.
Receive mentorship and financial support for a community project.
Attend Imagining America's National Gathering in Fall 2023. Complimentary registration and travel awards are included.
Participate in regular, virtual learning exchanges.
Be connected to the consortium's national network of scholars, artists, and community organizers.
Learn more about the JGS program
Complete Applications Include
A completed application form, which includes an essay response (see prompts below) of no more than 500 words
Three work samples representative of your creative practice and demonstrating your skills in photography and/or digital media
Proof of financial need with a federal, state, or school financial aid report for the 2023-24 academic year
A letter of recommendation from a faculty or staff member at your undergraduate institution or a community organization with which you are affiliated. Recommenders should send email letters directly to Trina Van Schyndel at tlva@ucdavis.edu.
All application materials must be received by 11:59 PM PT on the deadline.
Online Application
UC Riverside's membership in Imagining America is sponsored by the Decolonizing Humanism(?) Initiative at CIS