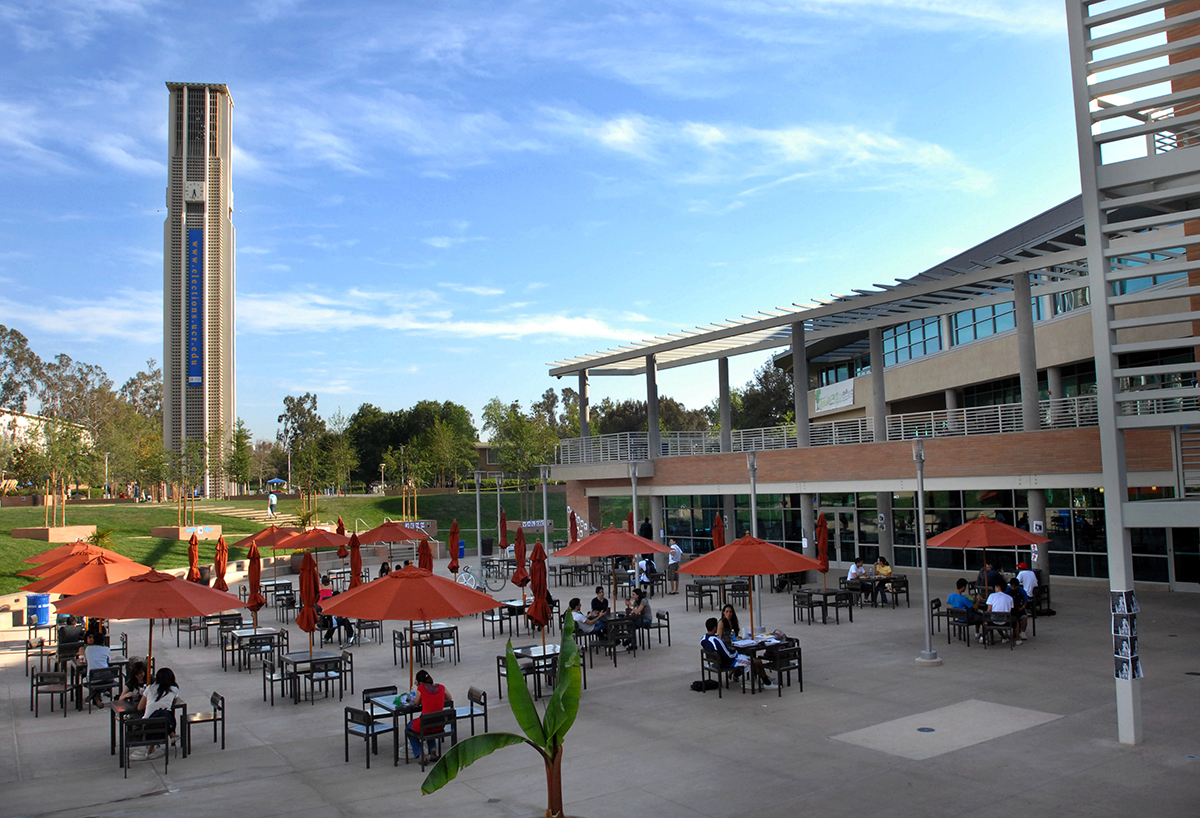 Humanities Graduate Student Research Grants
Deadline:  January 17, 2022 
Current UCR graduate students (humanities emphasis)
May 1, 2022 through April 30, 2023*
Awards of up to $1500 for research and research-related travel
Award Description
Funded by the College of Humanities, Arts, and Social Sciences and the Center for Ideas and Society, the Humanities Graduate Student Research (GSR) Grants assist graduate students in the humanities, arts, and humanistically-oriented social sciences. We consider the humanities, broadly construed, as academic disciplines and activities that illuminate the ways in which human beings create and explore a distinctly human life.
The GSR grants are typically reserved for those who have advanced (or will soon advance) to candidacy. Awards are made in varying amounts, but will not exceed $1500 per student. Awards may be used for travel expenses (transportation, lodging, etc) and materials needed to complete the dissertation/MFA. Proposals unrelated to the completion of the dissertation or MFA will be considered only if funds permit. Students who have received grants prior to 2018-19 are welcome to re-apply. (Recipients of 2019-20 and 2020-21 awards that have been extended due to COVID-19 travel restrictions are not eligible in this grant cycle.) The GSR awards do not support conference travel or presentations.
*Award dates will be adjusted as needed to adapt to COVID-19 related travel restrictions.
Complete Applications Include
Basic information about you and your project, including project title and abstract (250 word limit)
Description of proposed research project: Please limit your proposal to 1000 words or less, not including your bibliography
List of estimated travel expenses
Submitted by faculty via email to CIS@ucr.edu (with applicant's name in the subject line) by the deadline
Selection
Selection will be based on the conception, originality, clarity, and organization of the project proposal, the strength of the faculty endorsement, and the justification of the proposed expenses as they relate to the completion of the project. Final awards are based on available funding. In order to support as many students as possible, award amounts offered may be less than requested. Lower awards do not reflect on the quality or importance of the work being conducted.
Award Guidelines
Expenses must be incurred within the award period. Extensions of the grant timeframe should be requested in writing in advance. Awards terminate upon leaves of absence, filing fee status, withdrawal, or graduation. You must be registered in the spring quarter to use the award in the summer months.
Expenditures must be within the categories listed in the proposal budget. Written permission is required for budget adjustments or changes to the project scope prior to spending funds. Major purchases of non-expendable equipment, stipends, tuition or fees, alcohol, or expenses related to the preparation of the thesis copy (printing, charts, photographs, etc) are not covered by this award. Reusable supplies and equipment purchased with these funds remain the property of UCR.
Proposals that involve personal interviews or experiments with human subjects must be review and approved by the Institutional Review Board first.  For forms and details, visit http://or.ucr.edu/ORI.aspx. Such proposals should indicate if IRB approval has been granted and the protocol number.  Funds are released only after approval is obtained.
Expenses and Reimbursement
Humanities GSR Awards are processed through your home department, according to all applicable UC, UCR, and departmental policies.
If your project receives funding, forward your award letter, proposal, and budget to the person in your department who handles travel and reimbursements, usually a financial analyst. The analyst will advise you on the best way to proceed with your expenses. In some cases, expenses can be covered directly by the university through purchase orders or procurement cards. Typically, you will be asked to pay for project expenses out-of-pocket and be reimbursed later.
Be sure to ask about special policies and guidelines pertaining to the types of expenses on your project.  Also make sure you understand what kinds of receipts and documentation will be needed to request reimbursement. Make a note of required forms, departmental deadlines, or special circumstances that could affect the reimbursement timeframe. You are responsible for tracking your own expenses and reimbursements to ensure that you do not exceed the amount of award.
Reports
Financial: Ask your department to share copies of the reimbursements or other expenses with our office. Digital copies of travel vouchers, purchase orders, or other financial transactions should be emailed to Katharine.Henshaw@ucr.edu. Or, hardcopies can be forwarded to her attention at CIS- College Building South.
Narrative: After your return from your trip or complete your project, email a brief (250-300 word) narrative of your experience to Katharine. Outline the activities of the project, the significance or impact on your dissertation/MFA research, and any surprises or challenges along the way.
Acknowledgements and Publicity
In papers, conference presentations, or other methods of sharing your research, please acknowledge the support of the UCR College of Humanities, Arts, and Social Sciences and the Center for Ideas and Society.
From time to time, we may share your name, project title, and/or your narrative report on our website or other promotional materials. This serves our mission by sharing the research of our college with the wider public and helps us emphasize the importance and relevance of humanities-focused projects.
Have questions or need more information?
Contact us