Conferences
The Center provides event management and financial administration for conferences funded both by the annual CIS competitive conference awards and by other agencies and departments. Support services can include grant management, logistic oversight and organization, and advertisement.
Learn more about current conference projects below.
"Others" and the production of theatre from early-modern Italy through modern-day California
November 21, 2019
Location: CHASS INTS 1113
Organizer: Erith Jaffe-Berg, Theatre, Film and Digital Production
The Legacies of Commedia dell' Arte Conference focuses on commedia dell'arte as a type of theatre that included performance modalities inspired from Asian, Middle Eastern and minority cultures as well as Christian European ones. This revised view invites us to think about theatre from an intercultural perspective. While these questions emerge from a study of the early-modern period, they are urgent questions for us today, as we work on theatrical expressions of identity, belonging and citizenship in an ever-changing, global world in which borders and boundaries are increasingly contested. A UC-based conference at the University of California Riverside (UCR) stands to galvanize crucial conversations around physical and political performance traditions inspired by commedia dell' arte historically and today.
This conference provides an important and timely opportunity for examining the historical place of "others" within commedia dell' arte and the legacy of commedia dell' arte on Californian theatres such as El Teatro Campesino and Culture Clash, as well as the LA-based Actors' Gang and the Northern California center for physical and commedia dell' arte work, Dell' Arte International. The work of these improvisation-based companies provides important analogies to the commedia dell' arte performers' methodology and vice versa. In order to probe the question of the "other" in commedia dell' arte, this interdisciplinary conference will bring together various scholars from across the UC as well as the US, Canada and Europe and from the fields of history, comparative literatures, theatre, performance studies, cultural studies, poetry, music, dance and art. The themes of the conference, the importance of under- represented groups to the commedia dell' arte, takes advantage of our student body's diversity, and leverages UCR's strong programs in theatre and digital media.
Sponsored by grants from the Center for Ideas and Society, the University of California Office of the President Multi-campus Research Programs and Initiative Funding through the UC Humanities Research Institute.
November 17, 2019
Location TBA
PI: John Medearis (Department of Policital Science)
Populism is at the forefront of political controversy across Europe, North America, and Latin America. At the same time, socialism has come again to have a surprising resonance in political debate – surprising, at least, in the United States, often claimed to be exceptional in its resilience to socialism's appeal. What we think we know about the movements and forces involved in these phenomena seems to suggest that socialism and populism could have nothing to do with each other. Sanders and Trump are foes. Younger voters, who are most sympathetic to socialism, are also the most supportive of immigration, the focus of many populists' ire. And surely the racial and ethnic politics of populism undermines the solidarity required for socialist policies. And yet voices on the left insist that populism – as strategy or as rhetoric – is essential to building a socialist program. And equally insistent voices on the right use Latin American populists such as Venezuela's Maduro as exemplars of the dangers of…socialism. A central question for this conference would be: In the midst of a nearly worldwide ascendance of populism, what is the path for those who remain committed to the goals of democratic socialism — the widening and strengthening of social and economic relations characterized by solidarity, greater equality, and freedom? The conference would invite approaches to this broad question that are rooted in long-standing debates, in critical social analysis, normative concern and conceptual innovation. Which is the more central issue for a progressive politics — recognition of identity, as Axel Honneth has suggested, or the redistribution of power and resources, as Nancy Fraser has said? Is populism really a "logic" that is the necessary condition of building a progressive coalition, as Ernesto Laclau and Chantal Mouffe have argued? Participants will address these and other questions.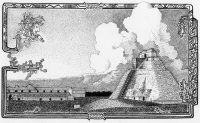 November 23, 2019
Location TBA
Organizers: Travis Stanton and Jeremy Coltman (Department of Anthropology)
The site of Chichen Itza in Yucatan, Mexico, is one of the most well known yet least understood sites in all of Mesoamerica. Despite being an UNESCO World Heritage site and named one of the new Seven Wonders of the World in 2007, there is much disagreement among scholars regarding chronology, cultural exchange, ethnicity and identity, burial practices, and hieroglyphic texts. This is why it is more timely than ever to have a conference that addresses these topics. Much of the cutting edge research being done on Chichen Itza is happening with collaborations between faculty and graduate students at University of California, Riverside. Bringing together a diverse group of researchers from the United States and Mexico to tackle these complex issues will undoubtedly shift the paradigm and lead to fresh insights and interpretations. Furthermore, it will showcase the important work being done at this university by both students and faculty. This conference will be geared towards public outreach and will be heavily promoted among the general public. While many people have visited this site as a tourist destination, few have heard the real story. It's time to set the record straight for both scholars and the general public. There is currently no better place to do this than the University of California, Riverside.