Interdisciplinary Panel Discussion
Trees feature prominently in global culture. Iconic trees include the source of Newton's apple, Buddha's enlightenment under the Bodhi tree, the Tree of Knowledge of Good and Evil, and the sacred Tree of Life in mythologies around the world. Trees provide security and shelter and are valuable resources for sciences, health and technology. It's frankly hard to imagine a world without trees. Clearly, trees are important, if not essential, to human culture.
Join us for an evolving discussion about TREES.
Free and open to the public. Refreshments will be served.
Dates & Locations
February 21, 2017 @ 6 PM
UC Riverside Extension Center, 1200 University Ave, Riverside, CA 92507. Free parking.
February 22, 2017 @ 4:30 PM – 5:30 PM
Café Aroma Gallery/Library, 54750 N Circle Dr, Idyllwild, CA 92549. Pre-event reception at 4 PM and live music at 6 PM. Location details at cafearoma.org
February 23, 2017 @ 6 PM
UCR Palm Desert Center, 75080 Frank Sinatra Drive, Palm Desert, CA 92211. Free parking. More information at palmdesert.ucr.edu
Panel Participants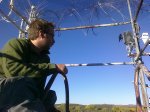 G. Darrel Jenerette, Associate Professor of Landscape Ecology, UCR Department of Botany & Plant Sciences. Jenerette's research laboratory focuses on the coupling between biodiversity, energy fluxes, and biogeochemical cycling embedded within ecological landscapes. His teams conduct research across wildland, agricultural, and urban land uses.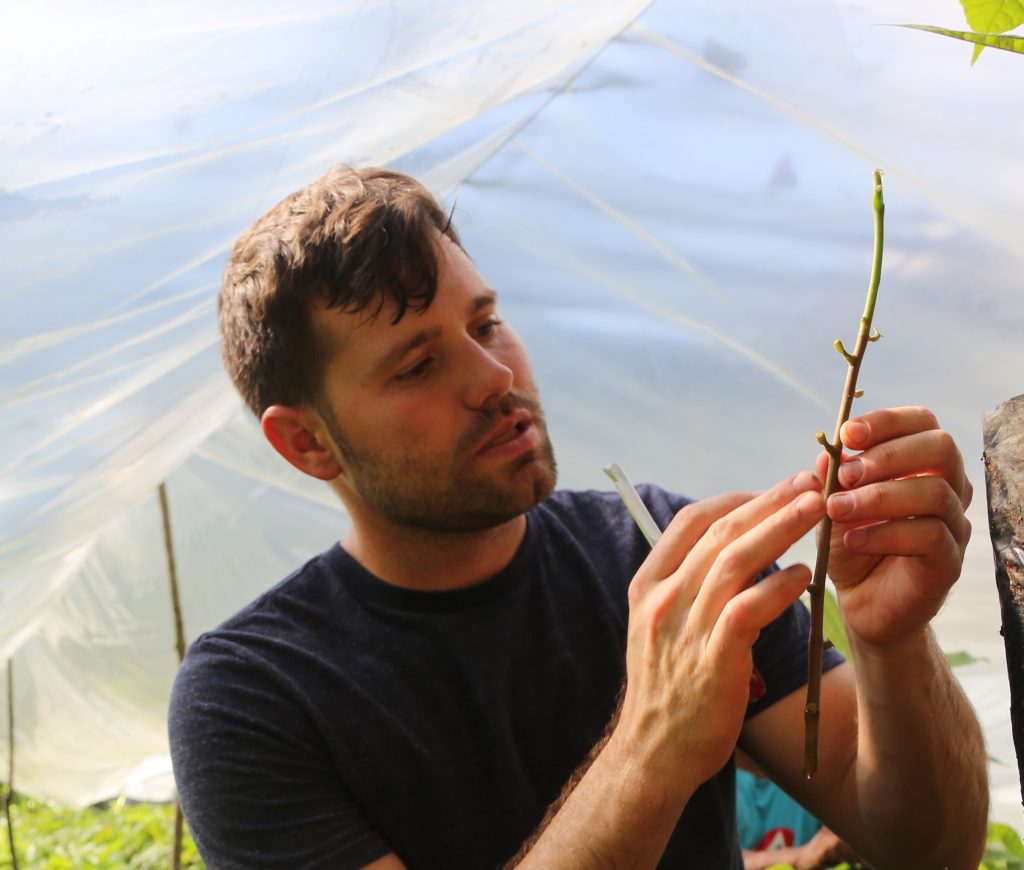 Ryan Berk, Co-Owner & founder of à la minute and Parliament Chocolate, based in downtown Redlands, CA. The premise of both companies is to source ethically sourced ingredients from farmers in Redlands and around the world. Ryan has a different vision of how a business should be run and doesn't focus on the bottom line, but on the positive impact a company can have for the planet and future generations. Ryan Berk has worked most of his life in the food industry. He started in a Thai restaurant in his local town of Redlands at the age of 14 and would travel somewhere around the world once a year to experience a sense of culture. This is where he gained a large respect for people and the beauty of the world. Ryan graduated from Grove, a Montessori based High School, in 2003 and later attended Le Cordon Bleu College of Culinary Arts in Hollywood. He worked his way up to become a Chef at one of Southern California's casino's where he learned how to run a kitchen and manage a large staff. Ryan's love of food and culture led him and his wife to open à la minute, a liquid nitrogen ice cream shop, in 2012. à la minute focuses on using local ingredients and knowing how and where these ingredients are grown and produced. The love and support of the local community has enabled him to expand and he now has shops in Redlands, Orange, Temecula and Claremont. Ryan's interest in knowing where his food comes from led him to open Parliament Chocolate, a bean to bar chocolate factory. Ryan visits Central America, South America and South East Asia almost quarterly to meet producers and learn of their cacao growing practices to make sure that they are holding the highest standards as to the respect agriculture and humanity.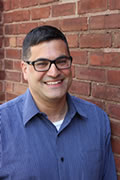 Jason Sohigian, Deputy Director of the Armenia Tree Project NGO, a non-profit that has planted more than five million trees in Armenia since 1994. Based in the organization's headquarters in Boston, he is responsible for fundraising and communications with international stakeholders. Jason has a master's degree in Sustainability and Environmental Management from Harvard University. His capstone thesis on Payments for Environmental Services was inspired by the findings of UNEP's program on The Economics of Ecosystems and Biodiversity (TEEB). The research was presented at the International Sustainable Development Research Society at Columbia University's Earth Institute and adapted for a talk at TEDx Yerevan titled "Redefining Our Economic Systems: Can A Forest Be Worth More Than A Gold Mine?" Jason has served as a researcher at the Conservation Finance Forum where he co-authored a report for the Governor of the State of Massachusetts on "Financing Forest Conservation across the Commonwealth." Jason is currently incubating a pilot program at the Armenia Tree Project around conservation finance innovation. He is married with two children, and recently made a case to change his job title to Treevangelist.
Moderated by Norm Ellstrand (UCR Distinguished Professor of Genetics) in Riverside, Jennifer Gee (Director of James Reserve) in Idyllwild, and Cameron Barrows (UCR Center for Conservation Biology) in Palm Desert.
Sponsors