Palm Desert Lecture Series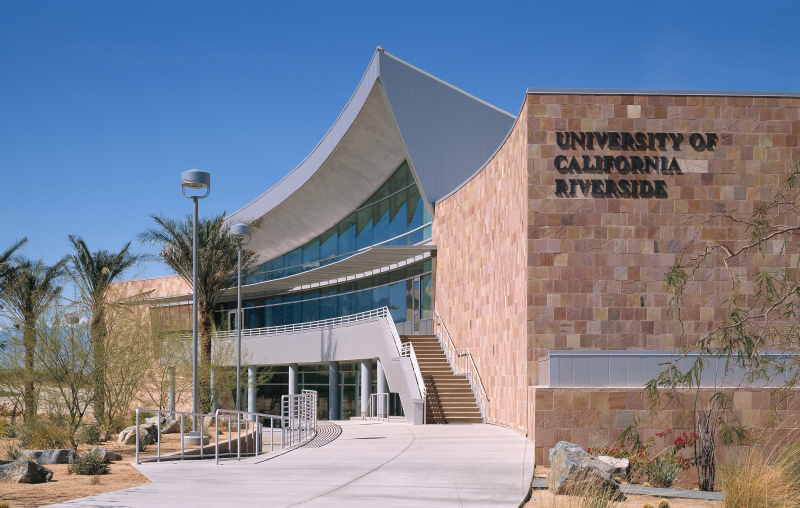 The Center for Ideas and Society is pleased to support the Palm Desert Lecture Series, an annual set of talks hosted from January through April at the UCR Palm Desert Center. Each year, a handful of UCR faculty are invited to present their research to the Palm Desert community.  The series, organized and promoted in cooperation with the Palm Desert event team, provides a unique opportunity for faculty to translate their work for a public audience.
2015-16 Winter Wednesdays in the Desert
Theme: "Health-Hope-Humanities: Learning to Live Well"
Jan 13, 2016: Aging and Immune System, Ilhem Messaoudi, Biomedical Sciences
Aging is accompanied by a decline in immune fitness. Dr. Ilhem Messaoudi from the UC Riverside School of Medicine's Division of Biomedical Sciences will discuss how our immune system ages and interventions to delay or reverse these changes, thereby improving our health span.
Feb 10, 2016: How the Humanities Can Make Better Doctors, Goldberry Long, Creative Writing
A desire for fostering more empathy in doctors has led to an integration of the humanities in medical school. UCR's new School of Medicine has taken the this idea farther than any school in the country by including a three-year, mandatory writing program into their curriculum. The novelist Goldberry Long, who has spent almost two years developing and implementing this unprecedented program, will describe the adventures of crossing the divide between the humanities and the sciences, and everything she discovered in that new country.
Mar 9, 2016: 7 Minutes With Your Doctor: How to Make the Most of It, Leslie Martin, Psychology
A large body of literature attempts to guide physicians and other healthcare providers toward more effective communication with their patients—but the literature is almost never directed at patients! This lecture by UCR research psychologist Leslie Martinwill focus on what patients need to know in order to maximize the productivity of the visit, and on specific things patients can do to improve their health care partnerships.
April 13, 2016: Walking Through Fire: Why Memoir Isn't Therapy, Emily Rapp Black
How do the best writers convey grief, a fundamental and unavoidable experience of human life, without alienating the reader or lapsing into melodrama? How is this experience complicated by writers working to tell a story in the midst of grief?  Professor Emily Rapp Black will engage these questions, and discuss her own work, in this talk.
2014-15 Winter Wednesdays in the Desert
Theme: "The Things Money Can't Buy"
Nov. 18, 2014: Democracy, Paul D'Anieri, Political Science
UCR Executive Vice Chancellor and Provost Paul D'Anieri — a political scientist specializing in Eastern European and post-Soviet affairs — about whether a new cold war is emerging and what that might mean for the rest of the world.
Jan 14, 2015: Immortality, John Fischer, Philosophy
Would you choose to live forever? The Immortality Curmudgeons (such as Bernard Williams) argue that living forever would not be choiceworthy for human beings. John Fischer, UC Riverside distinguished professor of philosophy and director of the Immortality Project, argues for a more optimistic view of immortality — one that offers an increasing amount of hope for humans.
Feb 11, 2015: Longevity, Leslie Martin, Psychology
This discussion, "More Precious than Gold: The Paths to Long, Richly Rewarding Lives," draws on the empirical work described in The Longevity Project. Dr. Leslie Martin, research psychologist at UC Riverside, will highlight some of the most powerful predictors of longevity — as well as some of the biggest surprises!
Mar 11. 2015: Ethics, Eric Schwitzgebel, Philosophy
Are you surrounded by morons? Does the world seem to you to be full of boring idiots? If so, you might be a jerk! In this talk, Eric Schwitzgebel, professor of philosophy at UCR, offers "A Theory of Jerks," a general theory of the nature of jerkitude. Schwitzgebel will also talk about their opposite — sweethearts.