CIS Fellowships
Senior Fellows
CIS Senior Fellows are Associate or full UCR Professors who are appointed for three year terms. Each CIS Senior Fellow receives $2000 per year for three years in research funds to facilitate a proposed research agenda that will be the focus during the 3-year appointment. Funds may be used for research-related travel, research assistance and support for participation in professional meetings. CIS Senior Fellows are expected to participate in the Center's activities, including attending Center events, meeting with Mellon Mays Undergraduate Fellows at least once a year and offering at least one public lecture during the term of the appointment. Fellows are also encouraged to propose other ways they might enrich the life of the Center.
2017-2020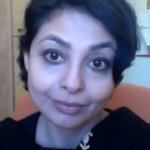 Farah Godrej (Political Science)
Prison Yoga and Meditation: South Asian Text and Practice in U.S.
Farah Godrej is Associate Professor of Political Science at the University of California, Riverside. Her areas of research and teaching include Indian political thought, Gandhi's political thought, cosmopolitanism, globalization, comparative political theory, and environmental political thought. Her research appears in journals such as Political Theory, The Review of Politics, and Polity, and she is the author of Cosmopolitan Political Thought: Method, Practice, Discipline (New York: Oxford University Press, 2011).
How do prison contemplative programs of yoga and meditation fit into conversations around mass incarceration? Is their logic compatible with political strategies that seek to dismantle mass incarceration? Or do they instead work to reinforce more conservative logics that depoliticize mass incarceration and sustain the status quo? The yogic, meditative traditions of South Asia are sometimes said to produce pacifying and politically neutering effects: their emphases on acceptance, non-judgment, non-reaction and the focus on the individual self are thought to isolate both the causes and effects of structurally-determined political outcomes, rather than attempt to change systemic social injustice. As a result, critics suggest such programs may depoliticize mass incarceration and sustain the neoliberal status quo, managing the incarcerated without challenging the fundamental validity of mass incarceration, serving to make it palatable and emphasizing individual responsibility over structural injustice. The imperative to improve life for the incarcerated may distract from an unjust system made more habitable, and its victims more compliant, producing accommodationist and depoliticizing attitudes among both its target population as well as the general public. However, many scholars also insist that yogic/meditative teachings can also be interpreted to generate attention to oppression and social injustice, and resistance to the status quo. My project asks: Are these practices being taught in incarceration facilities in ways that pacify, depoliticize or reinforce compliance with the logic of mass incarceration? Or do they offer relief from suffering while also drawing attention to
systematic injustice?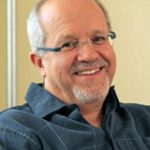 George Haggerty (English)
HORACE WALPOLE: A Life in Letters
George E. Haggerty (A.B. Holy Cross; Ph.D. Berkeley), specializes in 18th-Century English Literature and Queer Studies. His books include Gothic Fiction/Gothic Form (Penn State, 1989); Unnatural Affections: Women and Fiction in the Later Eighteenth Century (Indiana, 1998); Men in Love: Masculinity and Sexuality in the Eighteenth Century (Columbia, 1999); Queer Gothic(Illinois, 2006) and Horace Walpole's Letters: Masculinity and Friendship in the Eighteenth Century (Bucknell, 2011).
Horace Walpole (1717-1797) was the youngest son of England's first "Prime" Minister, Sir Robert Walpole (1676-1745). A writer and collector, he was also an originator of the craze for all things Gothic in the later eighteenth century. He is the author of two of the great Gothic works of the age, The Castle of Otranto (1764) and The Mysterious Mother (1768). His home, which he transformed into a miniature Gothic castle called Strawberry Hill, was a touchstone for eccentric taste and exuberant imagination. There is no significant literary figure of the eighteenth century as much in need of a biography than the gothic novelist and inveterate letter-writer, Horace Walpole. He was precocious, articulate, and keenly observant. His letters have often been plumbed by historians and literary scholars for details about eighteenth-century politics, art, or social life; but they are also an amazing source of information about the life of their author, and they can begin to tell us an intimate account of this fascinating eighteenth-century gentleman. In this biography, which although largely literary in emphasis will also address every feature of this varied life, I hope to offer readers a more lively and vibrant Horace Walpole than the figure who has appeared in other works.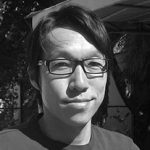 Stephen Sohn (English)
Recalculating Combat: The Militarized Technogeometries of Korean American Literatures
Stephen Hong Sohn, a former University of California President's Postdoctoral fellow (2006-2007), has edited or co-edited a number of different works and special issues, including Transnational Asian American Literature: Sites and Transits (Temple University Press, 2006); Studies in the Literary Imagination (SLI, Vol. 37.1, Spring 2004) on Asian American Literature; MELUS (Winter 2008) on the topic of "Alien/Asian"; and Modern Fiction Studies on the topic of "Theorizing Asian American Fiction" (2010).
With the support of this fellowship, I will be able to complete my monograph, Innovating Stalemate: The Militarized Technogeometries of Korean American Literature. My book will be the first of its kind to analyze how Korean American literatures repurpose the technologies and vocabularies associated with war in order to imagine less violent outcomes, on the one hand, and to combat the erasures of the defenseless and the expendable, on the other. This language of warfare—or as I call it, militarized technogeometries—is deeply embedded in the writings of Korean American writers. Thus, this kind of literary aesthetic is conditioned by Korea's longer history as a site of conquest and violence. At the same time, these writers employ such the coded language of war to reconsider what must be given attention, who must be represented, and how survival can still be achieved (and imagined) despite the war machine's drive to instrumentalize technology and innovation for the production of death. My proposed monograph will further elucidate the complexity of Korean American war representations, appealing to a broad range of humanities scholars, including: Asian American literary scholars; humanist scholars in History, English, Ethnic Studies, Media and Cultural Studies, and Comparative Literature; and the general public, especially in light of national discourses promoting a broader understanding of our cultural histories.
2016-2019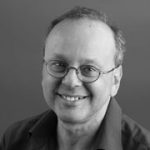 Paulo Chagas (Music)
Sonic Imaginations: Sound Studies, Sound Practices and Sound Creativity
Paulo C. Chagas is a Brazilian composer, active in Europe, Brazil and the USA. He studied composition at the University of São Paulo (1973–9), earning a bachelor's degree. He then studied composition, orchestration and analysis at the Liège Conservatoire (1980–2), and electronic music composition at the Academy of Music in Cologne (1982–9). His works have resulted from numerous commissions and fellowships from 1977 to the present and have been performed in Russia, Germany, Belgium, France, South Korea, the USA, and Latin America to public and critical acclaim.
The proposal is focused on the emerging interdisciplinary field of sound studies that reaches into fields of sonic knowledge and practice that cuts across different disciplines, methods and objects including new forms of technologically mediated listening and new processes for manipulating, transforming and working with sound. It develops research in three different areas: (1) a theoretical investigation on the rich and growing scholarly literature of sound studies as an academic field in the humanities and socials sciences defined by combination of object and approach; (2) a comparative and practical study of the material production and consumption of sound, noise and silence in three specific sonic environments defined from a global perspective; (3) a sound and visual art-installation engaging the concepts and objects of the research in a critical reflection on the diversity of contemporary sound practices and creativity. The proposal aims also to develop a broad knowledge on sonic imaginations as an interdisciplinary meeting point of different disciplines and benefiting UCR departments and areas of study such as music, philosophy, media and cultural studies, technology studies, ethnomusicology and popular music studies, creative writing, anthropology and sociology. It also seeks to provide support to the cluster hire initiative "Global Arts" that is part of the Global Studies program and is recruiting a faculty on Global Sound Composition.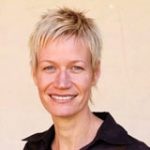 Christine Schwenkel (Anthropology)
The Afterlife of Solidarity: Vietnamese Reanimation of Urban 'Ruins' in Eastern Germany
Professor Schwenkel's current work examines the legacies of socialist humanitarian practices and transnational mobilities between Vietnam and former East Germany, in particular, Vietnamese contract labor programs in German factories and East German architectural/urban planning projects in Vietnam. In 2010-2011, Professor Schwenkel conducted historical and ethnographic research in Vinh City, Vietnam on postwar socialist urbanization and postsocialist/neoliberal urban renewal.
On the eve of the fall of the Berlin Wall, more than 30 thousand Vietnamese citizens were working or studying in East Germany (GDR) as the result of "international solidarity" campaigns. Many of these migrants were forcibly returned home with the dissolution of the GDR; others sent for their families and remained, often illegally. Since German unification, Vietnamese migrants have had to contend with many challenges in their everyday life: unemployment, rising rents, and increasing xenophobic violence are just a few of the new uncertainties that have come to mark the urban experience. This project examines the role of these migrants in reversing the trend toward "shrinking cities" that occurred across eastern Germany after industrial areas experienced extraordinary population loss with the closure of major centers of industry. In recent years, there has been a reanimation of socialist housing complexes through the occupancy of abandoned (but still inhabitable) buildings by Vietnamese migrants. For Vietnamese migrants, new vacancies have meant new opportunities: both social and economic. This research asks: how have such occupancies in urban "ruins" transformed "dying" neighborhoods and injected them with new vitality to create more vibrant heterogeneous landscapes that have challenged dominant political discourses of "integration" that aim to turn potentially unruly migrants into industrious, adjusted citizen-residents? Adopting historical and ethnographic methods, this multi-sited project in Berlin and Halle Neustadt examines the 'sympathetic solidarities' that have formed in the struggle against urban alienation through an attention to the sociability of dwelling practices.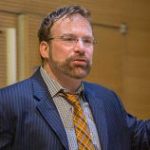 Jason Weems (History of Art)
Inventing the Americas: Art, Archaeology, and the Modern Making of a Pre-Columbian Past
"My approach to American art is shaped by the study of works of art, visual objects and instances of cultural interplay that are often overlooked in more mainstream art historical scholarship. I am an active supporter of the integration of visual culture into the study of American art. But I also perceive a need for continued refinement of our models for thinking across frameworks of knowledge and expression, and for the balanced integration of interdisciplinary interests into the already rich methodologies of art history."
This book-length project examines the central roles played by Pre-Columbian indigenous archaeological sites, and especially their representations, in the construction (or imagination) of a unified sense of cultural identity in the Americas. Since their so called "discovery" by European explorers in the early moments of colonization, the large scale ruins, environments, and structures of the hemisphere's pre-contact cultures have served as sources of fascination in Western society. Between the 1870s and 1960s—a watermark period in Euro-American efforts to consolidate a modern, industrial definition of the Americas—the pre-contact sites emerged as important symbols in the effort to unify the hemisphere's geography, ideology, history, and image. Equally important, the monuments also became touchstones in counter discourses of indigenous self-determination, sovereignty, and survivance. Indigenous peoples across the continents reclaimed the sites and their representations as material evidence in demands for land and political authority, and as potent metaphors for the articulation of cultural legacy and legitimacy. Resistance to the appropriation of the sites enacted by Western art and archaeology became a means for asserting power and affirming indigenous culture. In this way, the imagery of ancient sites the locus for contemporary battles of politics and representation. This project offers the first in-depth, hemispheric study of the intersection between artistic and archaeological representation, and its attendant cultural politics, in the Americas during these pivotal years.
Second Project Fellowship
The CIS Second Project Fellowships provide support to Assistant or Associate UCR faculty engaged in their second major research agenda, post-dissertation. The CIS Second Project Fellowships provide support to Assistant or Associate UCR faculty who are engaged in their second major research agenda, post-dissertation. The award grants funds to faculty who received their Ph.Ds within six years of taking up the award. Those eligible for the 2017-18 academic year, for instance, must have received their Ph.Ds in 2011-12 or later. The awards help offset one course release during the academic year so that Fellows can devote a quarter to furthering (or completing) their projects. Fellows receive an office at the Center and are expected to participate in Center events during their quarter of residence.
2017-18
Anthony Jerry (Anthropology)
The Racialization of Space and Youth Citizenship in the Southwest United States

This project will focus on the discourses of racialization that surround the U.S./Mexican border, and how these discourses effect youth conceptions and practices of citizenship and potential inter-racial, vis-a-vis African-American and Chicano/Latino, collaborations and coalitions within the U.S. Southwest. The project focuses on the availability and allocation of resources to various youth centered spaces and the potential for these resources to create a feeling of 'owned' space and belonging for youth. Through qualitative research methods this study will examine the ways in which youth centered spaces are positioned to help youth engage in the production of citizenship on both a personal and communal level. This project will explicitly explore how a discourse of the U.S./Mexican border as a "Latino space" can potentially reduce conversations surrounding border issues to a "Brown/White" dichotomy, and can neglect the rich cultural and political histories of the many communities that have historically made the region their home.The study lays the foundation for a larger research project focusing on immigrant and first generation adolescents' citizenship practices and how this information can be used to understand future notions of citizenship.
Rachel Wu (Psychology)
Inducing cognitive growth in aging adults
There is an increasing aging population experiencing normal cognitive decline (in memory, attention, inhibition, etc), and current cognitive training programs (e.g., Luminosity) are not very effective, especially in the long term. Early childhood experiences offer cognitive "training" to healthy infants and children, but are often overlooked in aging research. My new theory (Wu at al., in press) argues that becoming an expert in specific domains during adulthood (as opposed to learning broadly during childhood) eventually leads to rigidity and cognitive decline. Therefore, the same broad learning experiences that promote child development may also benefit aging adults. To test our theory, we will implement a naturalistic intervention (from Winter 2017-Spring 2018) for older adults that will implement six factors from early childhood experiences: individualized scaffolding (having a responsive teacher), forgiving environment (allowing the learner to make and learn from mistakes), growth mindset (believing that abilities can develop with effort), open-minded learning (exploring new experiences), serious commitment to learning (adopting a "learning" lifestyle), and learning multiple skills simultaneously. These six factors will be implemented via concurrent classes at the UCR Extension center. As the intervention wraps up during Spring 2018 (the proposed quarter of CIS residency), I plan to achieve four goals: 1) analyze the extensive intervention dataset, 2) write ensuing manuscripts, 3) write a large NIH research grant application, including the collected data, and 4) write and submit an NSF workshop grant. We anticipate that implementing child development factors will provide aging learners with the most supportive environments for cognitive growth.