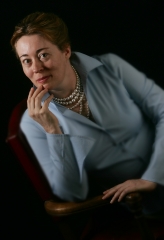 Catherine Allgor (Ph.D.)
Distinguished External Fellow
After a career in the theatre, Catherine Allgor attended Mount Holyoke College in South Hadley, MA, as a Frances Perkins Scholar and graduated summa cum laude in History. She received her Ph.D. with distinction from Yale University, where she also won the Yale Teaching Award. Her dissertation on women and politics in early Washington garnered the George Washington Egleston Prize for the best dissertation in American History at Yale University and the Lerner-Scott Prize for the best dissertation in U.S. Women's History in the country.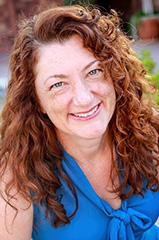 Goldberry Long
Writer in Residence
Goldberry Long holds an MFA in Fiction from the Iowa Writers' Workshop at the University of Iowa and is an award-winning writer and teacher. She is the recipient of a Stegner Fellowship from Stanford University, a James Michener Fellowship, and numerous residencies including at The Ucross Foundation and the Virginia Center for the Creative arts. Her novel, Juniper Tree Burning was compared by the New York Times to Thomas Wolfe, and called "a big, fiery howl of a novel; and The San Francisco Chronicle said it "balances risky, ambitious storytelling with delicate narrative craftsmanship."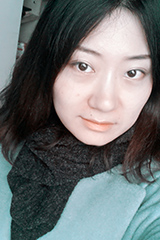 Yan Ma
Visiting Scholar (2015-2016)
Yan Ma is a PhD candidate from Southwest University (Chongqing, China). She is currently working on a doctoral dissertation titled, "A Study on the Gender Politics in the Novels of Toni Morrison through the Perspective of Body," which excavates, analyzes and explores her thoughts on gender politics from the 'perspective of the body' in Toni Morrison's works. During her one-year stay at the Center for Ideas and Society, she will complete her doctoral dissertation under the supervision of Dr. Anthonia Kalu—Professor of Comparative Literature & Foreign Languages. For Yan Ma, Morrison's homeland will logically enhance her access to works by and about Morrison in ways that a foreign scholar can never find in other places. Her academic and research interests include African American Studies, post-colonialism and issues of race, sex, and gender. Yan Ma is also a Visiting Scholar in UCR's Department of Comparative Literature & Foreign languages.