People
Director
Georgia Warnke
(951) 827-1554
georgia.warnke@ucr.edu
Georgia Warnke is a professor in the Political Science Department and holds a Ph.D. in Philosophy. Her research interests include critical social theory, hermeneutics, democratic theory, and issues of race, sex, and gender. She is the author of five books: Gadamer: Hermeneutics, Tradition and Reason (Polity Press and Stanford University Press (1987, 1994); Justice and Interpretation (MIT Press 1993); Legitimate Differences (UC Press 1999); After Identity: Rethinking Race, Sex and Gender (Cambridge University Press, 2007) and Debating Sex and Gender (Oxford University Press, 2010). Professor Warnke's graduate courses have focused on the Frankfurt School, Hermeneutic Political Theory and issues of identity. Undergraduate courses include political philosophy, feminism, and democratic theory.
Our Team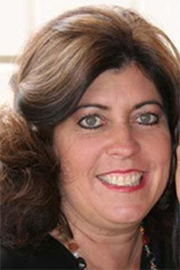 Renee DeGuire
Events Manager
(951) 827-1556
renee.deguire@ucr.edu
Renee DeGuire joined the Center for Ideas and Society staff in 2010 and organizes the Center's day to day logistics, including international scholars, CIS grant applications, proposals, lectures, events, and conferences. Renee's employment started at UCR in 1989 with the Department of Sociology.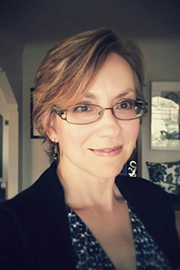 Katharine Henshaw
Associate Director
(951) 827-1555
katharine.henshaw@ucr.edu
Katharine Henshaw received her BA in Philosophy from UC Riverside and joined the Center in 2013. As Associate Director, Katharine manages the Center's programming, outreach, funding and financial transactions, provides contract & grant support, and handles logistics for special projects. She is also the Administrative Coordinator for the UCR Mellon Mays Undergraduate Fellowship Program.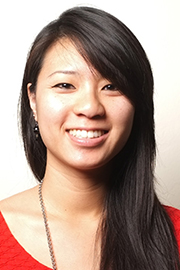 Jessica DiFilippo
Media & Travel Coordinator
(951) 827-1558
jessica.difilippo@ucr.edu
Jessica DiFilippo is a graduate from UCR with a BA in Studio Art and holds a Master's in Library and Information Science. Jessica joined the Center in 2015 and handles financial transactions, event support, and website management. She also manages the Center's archive of photos, videos, and flyers of events.
Palm Desert Partners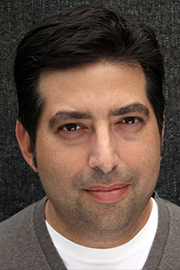 Tod Goldberg
Associate Program Director Palm Desert
760-834-0928
tod.goldberg@ucr.edu
Tod Goldberg is the author of twelve books, including his newest novel, Gangsterland, which was released fall 2014 from Counterpoint. Tod holds an MFA in Creative Writing & Literature from Bennington College and directs the Low Residency MFA Program in Creative Writing and Writing for the Performing Arts at the University of California, Riverside. He serves as a liaison for the Center for Ideas and Society at the Palm Desert Center.
Fellows
Senior Fellows (2016-2019)
Paulo Chagas (Music)
Sonic Imaginations: Sound Studies, Sound Practices and Sound Creativity
Paulo C. Chagas is a Brazilian composer, active in Europe, Brazil and the USA. He studied composition at the University of São Paulo (1973–9), earning a bachelor's degree. He then studied composition, orchestration and analysis at the Liège Conservatoire (1980–2), and electronic music composition at the Academy of Music in Cologne (1982–9). His works have resulted from numerous commissions and fellowships from 1977 to the present and have been performed in Russia, Germany, Belgium, France, South Korea, the USA, and Latin America to public and critical acclaim.
Christine Schwenkel (Anthropology)
The Afterlife of Solidarity: Vietnamese Reanimation of Urban 'Ruins' in Eastern Germany
Professor Schwenkel's current work examines the legacies of socialist humanitarian practices and transnational mobilities between Vietnam and former East Germany, in particular, Vietnamese contract labor programs in German factories and East German architectural/urban planning projects in Vietnam. In 2010-2011, Professor Schwenkel conducted historical and ethnographic research in Vinh City, Vietnam on postwar socialist urbanization and postsocialist/neoliberal urban renewal.
Jason Weems (History of Art)
Inventing the Americas: Art, Archaeology, and the Modern Making of a Pre-Columbian Past
"My approach to American art is shaped by the study of works of art, visual objects and instances of cultural interplay that are often overlooked in more mainstream art historical scholarship. I am an active supporter of the integration of visual culture into the study of American art. But I also perceive a need for continued refinement of our models for thinking across frameworks of knowledge and expression, and for the balanced integration of interdisciplinary interests into the already rich methodologies of art history."
Second Project Fellows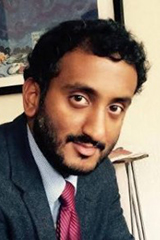 Ajay Verghese (Political Science)
The Last Days of Magic: Religiosity in Modern India
Ajay Verghese is an Assistant Professor of Political Science at the University of California, Riverside. He received a BA in 2005 from Temple University and a Ph.D. in 2013 from The George Washington University. His research interests are focused on South Asian Politics, Political History, Ethnicity, Political Violence, Secularism, and Methodology. He was a post-doctoral fellow from 2012-13 at the Asia-Pacific Research Center at Stanford University, and an Assistant Professor of Political Science from 2013-15 at the University of South Florida St. Petersburg.
…
Learn more about CIS Fellowships.
Visiting Scholars

Catherine Allgor (Ph.D.)
Distinguished External Fellow
After a career in the theatre, Catherine Allgor attended Mount Holyoke College in South Hadley, MA, as a Frances Perkins Scholar and graduated summa cum laude in History. She received her Ph.D. with distinction from Yale University, where she also won the Yale Teaching Award. Her dissertation on women and politics in early Washington garnered the George Washington Egleston Prize for the best dissertation in American History at Yale University and the Lerner-Scott Prize for the best dissertation in U.S. Women's History in the country.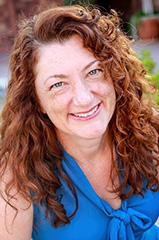 Goldberry Long
Writer in Residence
Goldberry Long holds an MFA in Fiction from the Iowa Writers' Workshop at the University of Iowa and is an award-winning writer and teacher. She is the recipient of a Stegner Fellowship from Stanford University, a James Michener Fellowship, and numerous residencies including at The Ucross Foundation and the Virginia Center for the Creative arts. Her novel, Juniper Tree Burning was compared by the New York Times to Thomas Wolfe, and called "a big, fiery howl of a novel; and The San Francisco Chronicle said it "balances risky, ambitious storytelling with delicate narrative craftsmanship."
Advisory Committee Members